Religious Education: Philosophy and Ethics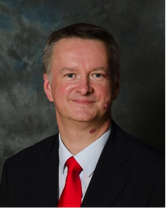 Mr M Dell
Head of Religious Education (RE)
The Team
| | |
| --- | --- |
| Mrs H Fogell | Second in Department |
| Mrs M Habgood | Religious Education Teacher |
| Mr R Hotea | Religious Education Teacher |
| Mr M Steady | Religious Education Teacher |
Introduction to the Department
Welcome to the Religious Education Department. At the core of Catholic education lies the Christian vision of the human person. This vision is expressed and explored in classroom religious education. Therefore, classroom religious education is at the heart of our school's mission to be 'Christ to all'. Our purpose is to provide students with a rigorous academic experience in which to engage with the deepest questions of life and find reasons for hope.
Our programme of study is based upon the 'Religious Education Curriculum Directory for Catholic Schools' (2012) produced by the Bishops' Conference of England and Wales. It provides the opportunity for students to learn about religion and from religion to explore a personal response to what they have learnt. We aim to develop skills of knowledge, understanding, analysis and evaluation and confidence in using religious language so that students are able to discuss their learning and reflections in an articulate manner.
Key Stage 5 Information
Core RE
All students in the Sixth Form study Religious Education as part of their core entitlement in a Catholic school. The core RE programme enables students to have a breadth to their learning experience.
Students study a range of topics:
Year 12
Medical ethics
Esoteric traditions
Ecclesiology
Spirituality
Scripture
Year 13
Other faiths and Buddhism
Religion and science
Business ethics
Catholic social teaching
A Level – Religious Studies: Philosophy and Ethics
This encourages students to develop their interest in, and enthusiasm for, a rigorous study of religion and its relation to the wider world. Through this A Level they are able to treat the subject as an academic discipline by developing knowledge, understanding and skills appropriate to a specialist study of religion. Students develop the ability to be enquiring, critical and reflective and form and challenge their own values, opinions and attitudes in the light of their learning.
Component 1: Philosophy of religion and ethics
Section A Philosophy of religion
Arguments for the existence of God
Evil and suffering
Religious experience
Religious language
Miracles
Self and life after death
Section B Ethics and religion
Ethical theories
Issues of human life and death
Issues of animal life and death
Introduction to meta ethics
Free will and moral responsibility
Conscience
Bentham and Kant
Component 2: Study of religion and dialogues
Section A: Study of religion – Christianity:
Sources of wisdom and authority
God/gods/ultimate reality
Self, death and the afterlife
Good conduct and key moral principles
Expression of religious identity
Religion, gender and sexuality
Religion and science
Religion and secularisation
Religion and religious pluralism
Section B: The dialogue between philosophy of religion and religion.
How religion is influenced by, and has an influence on philosophy of religion in relation to the issues studied.
Section C: The dialogue between ethical studies and religion.
How religion is influenced by, and has an influence on ethical studies in relation to the issues studied.
Assessed by two written exams both three hours long.