Physical Education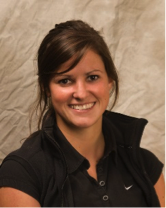 Miss L Boon
Head of Physical Education
The Team
| | |
| --- | --- |
| Mr N Blount | Mr N Blount |
| Mr P Clark | Troops to Teacher Trainee |
| Miss E Campbell | SCITT Teacher Trainee |
| Mr J Greenfield | Second in Physical Education |
| Mrs H Hayden | Head of Year |
Introduction to the Department:
Our vision for physical education and school sport is to engage and inspire all pupils. High quality teaching, learning and diverse curriculum increases participation levels and leads to healthier students who are fully engaged in all school activities.
We aspire to inspire our students to perform to their very best in competitive sport as well as other physically demanding activities. We aim to develop character, resilience and self-discipline to sustain students' development and help them to accept defeat generously, and victory graciously.
The extensive range of traditional team games, competitive and recreational activities we provide for students forms a vital part of St Peter's curriculum. It also teaches fairness and respect in life.
Students in Sixth Form have the opportunity to take Physical Education once a week on a Wednesday within enrichment periods, where they are given the choice to attend sports practice, fitness classes run by external instructors, use the onsite or local area facilities, or be taken out to play fixtures against other schools.
Key Stage 5 Information:
Students in Years 12-13 follow a programme of study that is designed to equip learners with an in-depth knowledge and an understanding of the world of physical education, sport and sport science. This will provide them with a grounding to move onto higher education, employment or further training. The curriculum is varied and has been recently re-designed to reflect the advances in sport science research and technology in sport.
A Level Physical Education
Syllabus:
OCR A Level Physical Education
Subject aims and learning outcomes:
AS/A Level Physical Education aims to develop theoretical knowledge and understanding as to the factors that underpin sporting performance and how physiological systems affect physical performance. In addition, the course aims to also understand key socio-cultural factors that influence participation in physical activity and sport. There is a key focus on developing the ability to analyse and improve performance and understand the contribution physical activity can have on health and fitness.
Course Structure:
Theory
Three written examinations at the end of Year 13 equates to a combined total of 70% of the respective qualification.
Modules:
Physiological factors affecting performance
Psychological factors affecting performance
Socio-cultural issues in physical activity and sport
Non-Examination Assessment
One sporting activity is chosen (from the approved list) and is followed by

a practical performance or coaching assessment
an oral response task that involves detailing the evaluation, appreciation and improvement of a performance

These combined are worth 30% of the qualification
Team Practical Activities
Association Football, Badminton, Basketball, Blind Cricket, Boccia, Camogie, Canoeing, Cricket, Cycling, Dance, Diving, Equestrian, Gaelic Football, Goal Ball, Golf, Gymnastics, Handball, Hockey, Hurling, Kayaking, Lacrosse, Netball, Polybat, Powerchair Football, Rock Climbing, Rowing, Rugby (League or Union), Sculling, Skiing, Snowboarding, Squash, Swimming, Table Tennis, Tennis, Trampolining, Volleyball, Wheelchair Basketball and Wheelchair Rugby.