Music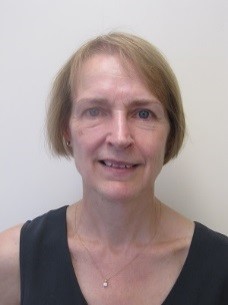 Mrs L Sprague
Head of Music
THE TEAM
| | |
| --- | --- |
| Mrs A Hanford | Teacher of Music |
| Ms C McKinlay | Assistant Headteacher |
INTRODUCTION TO THE DEPARTMENT
The Music Department is at the heart of the school's Catholic ethos and culture of academic success and community involvement.
Music is taken very seriously by our students and the practice rooms are always full during break and lunchtimes with students rehearsing their class work. In the last few years, the school has invested heavily in refurbishment of facilities and new instruments and equipment.
The department runs an extensive extra-curricular programme including 3 Choirs, String Orchestra, Folk Band, Jazz Band, Guitars and Ukuleles, and Orchestra. Over 200 students are currently involved in some form of extracurricular music. There is at least one formal concert every term taking place in the St Cecilia's, our Theatre and Liturgy space, as well as a large combined schools concert in the prestigious G Live venue. Biannually, over 50 students take part in a week long international concert tour where a massed choir and orchestra perform 3 concerts to the local public.
The Music Department work alongside the Drama Department to put on a school musical biannually and provide music for more intimate plays too. The department contributes regularly to Masses, liturgies, worship sessions and the school's annual open air Feast Day Mass and Carol Service.
WHY STUDY MUSIC?
Studying Music at A Level gives you the power to engage with music more deeply as a performer, composerand listener. It extends and develops your ability to communicate as a musician and this also builds your confidence as a person. Whilst studying A Level Music you will be encouraged to work creatively and will have the opportunity to learn about and use/apply music technology for composition work.
FUTURE ACADEMIC AND CAREER PATHWAYS
Music students are extremely attractive to universities, conservatoires and employers and can follow a course and subsequent career in almost any field thanks to the transferable skills they acquire on this A Level course. Although there is a significant creative element to A Level Music, the theoretical study of music history, harmony and tonality is sufficiently rigorous that it is accepted as a serious academic subject for entry on to Russell Group university courses. Previous students have continued on to, for example, Performance at the Royal North College of Music, Music at Cambridge University, Maths at Exeter, Economics at Bath and Philosophy at Royal Holloway.
Possible careers in music include performing, composing and arranging, education and music therapy, music administration and management, music production including music for gaming and the wider creative industry.
COURSE CONTENT
Students will be studying the Edexcel syllabus.
Music A Level is a two year course during which you will study composition techniques and work towards the completion of free composition. You will also complete a recital and study 18 set works.
ASSESSMENT
30% Performance: student's work towards an eight minute recital that can combine solo and ensemble
playing. 30% Composing: students either compose to a given brief or complete a free composition. They also complete a technical study such as a Bach chorale. 40% Appraising: students develop an understanding of musical analysis through the study of 18 set works, including Film Music, Western Classical Music and Popular Music and Jazz. The exam combines both listening and essay questions.
EXTRACURRICULAR OPPORTUNITIES
• Termly visits to concerts and recitals
• Extensive extracurricular music clubs
• Onsite concerts and shows
• Music tours abroad
COURSE REQUIREMENTS
• Ability to read and compose music
• Minimum level 6 in GCSE music
• Minimum level/grade 6 performance
• Working knowledge of grade 5 theory or above
• Basic keyboard skills