History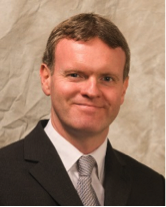 Mr S Power
Head of History
The Team
| | |
| --- | --- |
| Mr T Collard | Teacher of History and Head of Year |
| Miss Z Noonan | Deputy Headteacher |
| Dr K Karavida | Teacher of History and Classics |
| Miss N Rana | Teacher of History and Head of Year |
Introduction to the Department
In History, we teach students to understand the world we live in today through events in the past. Students will use a variety of learning techniques in lessons that help to develop their communication as well as their written skills; they will learn about the causes and consequences of events as well as the significance and develop historical skills to handle and to question sources.
We strive to ensure our lessons are interesting and thought-provoking through discussion and the use of different media.
Key Stage 3 Information
At St Peter's, students gain a coherent knowledge and understanding of Britain's past and that of the wider world. The curriculum has been structured to equip students to master three key skills: causation/consequences, change/continuity and sources/interpretations.
History helps students to understand the complexity of people's lives, the process of change, the diversity of societies and relationships between different groups, as well as their own identity and the challenges of their time. We believe it is important that students study the history of all groups in society, including minorities. All students must see themselves through History.
In Key Stage 3, students are taught about the development of church, state and society in Medieval Britain 1066-1659. Year 7 students follow a mastery curriculum focusing on causation. Students study the Medieval period, Tudor period and the Stuart period. Students particularly focus on the causes of conflict within these periods; studying events such as the Norman Conquest, Reformation and English Civil War.
In Year 8, students focus on identifying and explaining change and continuity between periods. They begin the year tracking the Industrial Revolution. We then study the French Revolution in the same way. Students will be encouraged to compare the rates of change and continuity between these two revolutions. In this year, students also study the growth of the British Empire, World War One and the rise of Hitler in Germany following the loss of the war. During our studies of the Empire we study the impact the transatlantic slave trade had on West Africa and British rule in India.
In Year 9, students will focus on improving their source and interpretation skills. Students should be able to critically analyse primary sources and the opinions of historians. Students will study the Second World War, including the Holocaust, the Cold War and the Civil Rights Movement in the USA. We finish Year 9 with a study of key moments that have shaped society in 20th/21st century History; this includes the suffragettes, Black Lives Matter movement and terrorism. Students should leave Year 9 able to explain how events in history have directly affected their life today and have an opinion in response to the work of historians commenting on modern history.
Key Stage 4 Information
At St Peter's, we follow a course that enables students to develop and extend their knowledge and understanding of specified key events, periods and societies in local, British and wider world history. The course is designed to develop students as independent learners and as critical and reflective thinkers. They will develop the ability to ask relevant questions about the past, investigate issues critically and to make valid historical claims by using a range of sources in their historical context. Students will also develop an awareness of why people, events and developments have been accorded historical significance, and how and why different interpretations have been constructed.
The course is structured with written three exams:
Paper one is a thematic study and historic environmental study. This focuses on crime and punishment in Britain, c1000–present and Whitechapel, c1870–c1900: crime, policing and the inner city.
Paper two is a period study and British depth study the focus here is Henry VIII and his ministers, 1509–4 Superpower relations and the Cold War, 1941–91.
Paper three is a modern depth study focusing on Weimar and Nazi Germany, 1918–39.