History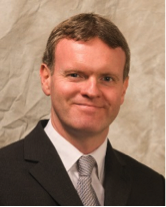 Mr S Power
Head of History
The Team
| | |
| --- | --- |
| Mr T Collard | Teacher of History |
| Mrs C Durham | Teacher of History |
| Miss C Handford | Trainee Teacher of History |
| Miss Z Noonan | Deputy Headteacher |
| Mr M Twist | Deputy Headteacher |
Introduction to the Department
In history, we teach students to understand the world we live in today through events in the past. Students will use a variety of learning techniques in lessons that help to develop their communication as well as their written skills; they will learn about the causes and consequences of events as well as significance and develop historical skills to handle and to question sources. Students are taught to develop their interest in and enthusiasm for history and of its intrinsic value and significance. We strive to ensure our lessons are interesting and thought provoking through regular discussion and the use of different medias.
Key Stage 5 Information
Students study an OCR history syllabus that is designed to develop them as effective and independent learners. They build on their understanding of the past through experiencing a broad and balanced course of study. The course is constructed in three units and a topic based essay. While the study of British History forms a substantial element, students will also study the history of more than one country or state. Students will undertake a thematic study, covering an extended period of history of approximately 100 years. The coursework element will enables students to explore a topic in history they shown an interest in.
Year 12:
Unit 1:
Students study British history from 1930–1997. This includes a source-based enquiry topic: Churchill 1930–1951 and a British period study: Britain 1951–1997
Churchill's view of events 1929–1940
Churchill as wartime Prime Minister
Churchill and international diplomacy 1939–1951
In the period students study
Conservative domination 1951–1964
Labour and Conservative governments 1964–1979
Thatcher and the end of consensus 1979–1997
Britain's foreign policy and position in the world 1951–1997
Unit 2:
Students study a non-British period which is The American Revolution 1740–1796.
The development of British hegemony in America
Causes of the American Revolution
The American Revolution 1774–1783
The early Republic 1783–1796
Year 13:
Unit 3:
Students study Russia and its rulers. This unit allows students study key aspects of Russian History between 1855 and 1964. This involves three in-depth studies of the reforms of Alexander II, the Provisional Government and Khrushchev. Students also study key themes in Russian history including the nature of government, the impact of dictatorial regimes on the economy and society, impact of war and revolution on the development of the Russian Empire and the USSR.
Unit 4:
Students are required to complete a 3000 to 4000 word essay. This amounts to 20% of the total marks for History A Level.