Head Students
Congratulations to all of our new Head Students who were officially appointed on Feast Day.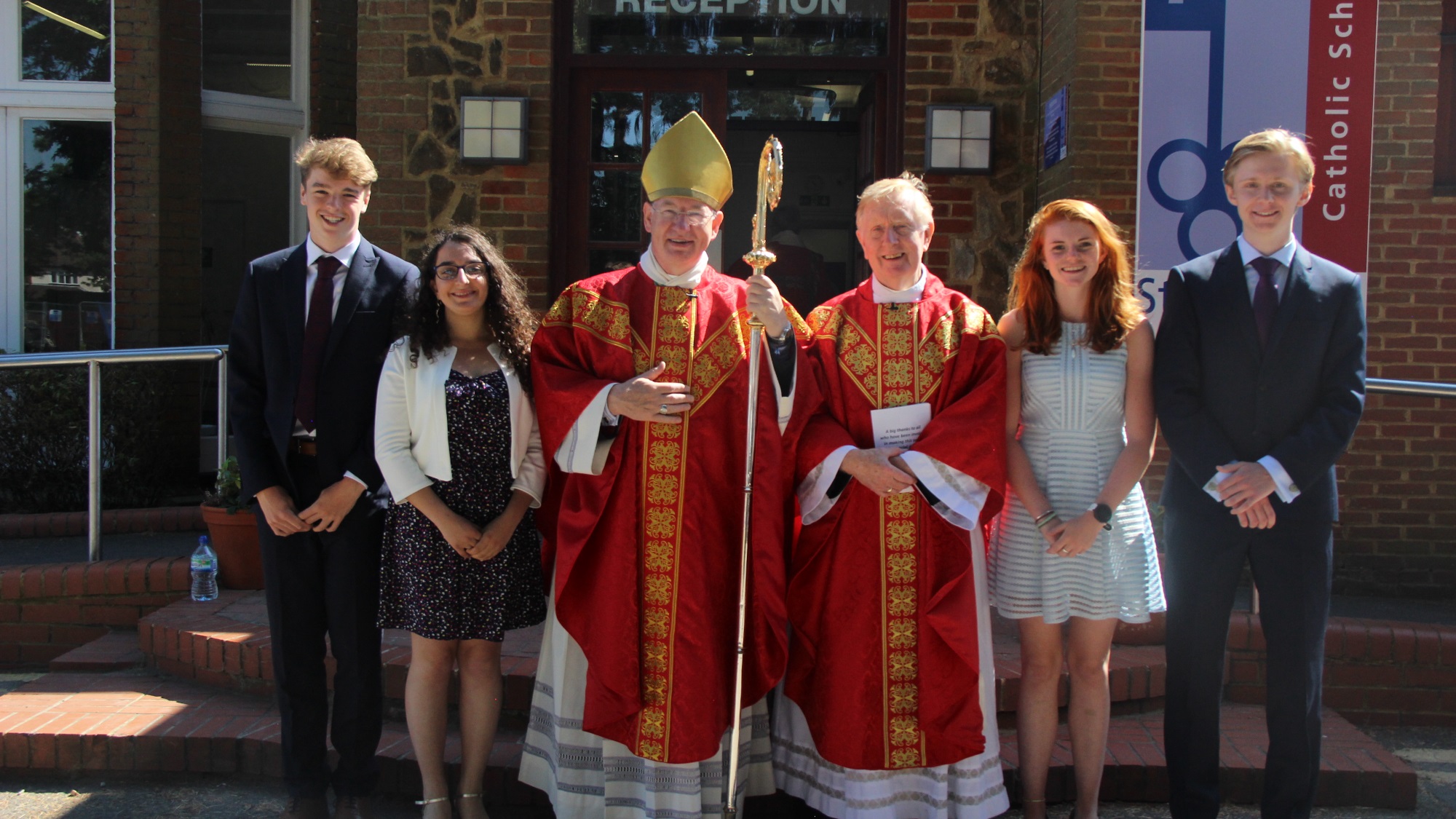 Finn McManus - Head Boy
Nareh Ghazarians - Head Girl
Char Terry - Deputy Head Girl
Sam Marshall - Deputy Head Boy
The Head Students are a team of student leaders who have the responsibly to set the vision for many activities in the Sixth Form and across the school. They will lead the social atmosphere and cohesion of Sixth Form life and promote fund raising for a range of charities throughout the year, with a particular emphasis on the RAG week in the autumn term.
As part of their role in engaging Student Voice they will be act as a link between the student body and the school in driving standards and necessary change in the Sixth Form, as well as increasing the depth of the relationships between Key Stages 3, 4 and 5.
The Head Students will also take a key role in promoting Sixth Form life and recruiting students for the Sixth Form in the future.