Geography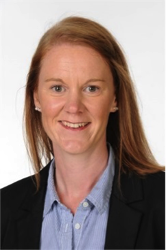 Mrs H Sanjuro
Head of Geography
The Team
| | |
| --- | --- |
| Mrs K Driscoll | Teacher of Geography |
| Miss H Resa | Teacher of Geography |
| Mr P Watson | Head of Sixth Form/Assistant Headteacher |
Introduction to the Department
In Geography, we help students to make sense of the world around them by exploring a wide range of geographical topics and themes. We hope that students will develop an understanding that, while many aspects of the natural and built environment are shaped by people, some aspects of nature are wild and uncontrollable. We encourage students to think critically about the interactions between people and the natural world and think creatively about how we can address problems facing the planet. We support students to develop a wide range of geographical skills.
Key Stage 3 Information
In Year 7, students are introduced to some of the key geographic concepts and begin to develop their investigative skills. There are three units: Welcome to your world; South American Explorers; Dangerous Planet. Students enjoy a fieldtrip to Queen Elizabeth Country Park in the summer term.
In Year 8, students continue to develop their knowledge, understanding and skills. They are encouraged to develop their understanding of connections and begin to appreciate that decisions about places may lead to conflict. There are four units: Africa – A Continent of Contrasts; Weather and Extreme Environments; Tourism; Rivers & Flooding.
In Year 9, students are expected to take a greater lead in carrying out their own research and investigations. There are six units: Coasts, Ice on the Land, Population, Development (with a specific focus on Asia). In the summer term all students begin the GCSE course and study the Living World unit. Students develop their fieldwork skills in a fieldtrip to West Wittering.
Key Stage 4 Information
Students study the AQA Geography syllabus.
The course builds on the concepts introduced during Key Stage 3. Students explore topics in greater breadth and depth.
In Year 10, students study the following units: The Living World, Urban Issues and Challenges and Rivers and Coasts.
In Year 11, students study the following units: Changing Economic Issues, Natural Hazards and The Challenge of Resource Management.
There are two fieldtrips and the students have an opportunity to develop and practice a range of primary data collection methods. They learn how to plan and follow through a sequence of investigation. There is also an issue evaluation which offers the students opportunities to demonstrate critical thinking and problem solving.