French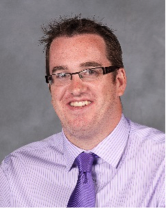 Mr J Hulland
Head of Modern Foreign Languages
The Team
| | |
| --- | --- |
| Mrs S Callaghan | Teacher of Modern Foreign Languages |
| Mrs L Isaacs | Teacher of Modern Foreign Languages |
| Miss S Marchena Ortega | Teacher of Modern Foreign Languages |
| Mr M Prats Belda | Teacher of Modern Foreign Languages |
| Mrs G Scherer | Second in Department |
Introduction to the Department
As a department, we believe that learning another language is invaluable and that it can help individuals to broaden their horizons, understand more about the world they live in and appreciate the differences in our cultures. We aim to build on transferable language skills that students may have acquired at Key Stage 2 and develop them through Key Stages 3 and 4 so that they are confident expressing themselves in spoken and written work and are able to infer meaning from texts they have read or spoken French they have heard.
Key Stage 5 Information
Year 12
In Year 12, students will further develop the skills they have acquired at Key Stage 4. Topics are based on current aspects of French society such as the changing role of the family, cyber society and voluntary work. They will also study cultural topics like France's heritage, contemporary music and cinema. Students will all study at least one film during the year to help them prepare for the end of Year 13 exam.
Year 13
In Year 13, students will continue to build up the level of complexity in their oral and written work. They will study at least one book during this year, which when combined with the film they have studied in Year 12 will form the basis of their paper 2 exam answer. The topics in Year 13 consist of the rights of young people, demonstrations, immigration, criminality and politics. Students will become more aware of important political issues and will be able to form their own arguments and counter arguments throughout the year.
Assessment:
Paper 1 - Listening/Reading/Writing- 2 hours 30 minutes (100 marks) 50% of A Level
Paper 2 - Writing- 2 hours (80 marks) 20% of A Level
Paper 3 - Oral exam: discussion of sub-topic theme card followed by presentation and discussion of an independent research project - 21-23 minutes (60 marks) 30% of A Level
Trips:
There are opportunities for students to practice their French skills in authentic situations at all key stages. In Year 12 and 13 there is the chance to do some work experience (independently/travelling alone or in small groups) or alternatively visit the French capital, Paris for 3-4 nights. Students use this time to find out more about an area of French culture that they are interested in and can use this to prepare for the end of year oral exam.