Food Science and Nutrition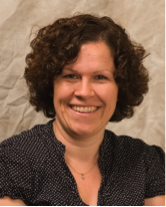 Mrs F August
Head of Design and Technology
The Team
| | |
| --- | --- |
| Mrs F Brown | DT Technician |
| Miss J Kendall | Teacher of Design Technology |
| Mr T Miller | Headteacher |
| Mr P Nutting | Teacher of Design Technology |
| Mrs D Ridgers | DT Technician |
| | |
WHY STUDY FOOD SCIENCE AND NUTRITION?
An understanding of food science and nutrition is relevant to many industries and job roles. The WJEC Level 3 Diploma in Food Science and Nutrition has been designed to provide learners with underpinning knowledge, understanding and skills to progress to further study and training. It offers exciting and interesting experiences that focus learning for 16–18 year old learners through applied learning, i.e. through the acquisition of knowledge and understanding in purposeful contexts linked to the food production industry.
FUTURE ACADEMIC AND CAREER PATHWAYS
Together with relevant Level 3 qualifications such as A Levels in Biology, Chemistry, Sociology and Mathematics and/or Level 3 qualifications in Hospitality or Science, learners will gain the required knowledge to progress to higher education degree courses such as: BSc Food and Nutrition, BSc Human Nutrition, BSc (Hons) Public Health Nutrition, BSc (Hons) Food Science and Technology.
COURSE CONTENT
Students will be studying the WJEC syllabus.
All learners must take Units 1 and 2 followed by either Unit 3 or Unit 4 (see below)*.
Unit 1 - Meeting the nutritional needs of specific groups
Unit 2 - Ensuring food is safe to eat
Unit 3 - Experimenting to solve food production problems (optional)
Unit 4 - Current issues in food science and nutrition (optional)
Students will need to provide some ingredients for the practical sessions in the course. Food prepared in these sessions should form a part of the family meal. Expensive and unusual ingredients and those required for experiments will be provided by the school.
ASSESSMENT
Unit 1 – Meeting the nutritional needs of specific groups
Internal and external assessment
Exam (50%) and coursework (50%)
Unit 2 – Ensuring food is safe to eat
External assessment
Exam 100%
Unit 4 – Current issues in Food Science and Nutrition
Internal assessment
Coursework 100%
Unit 1 is completed in Year 12 and accounts for half of the qualification.
Units 2 and 4 are completed after the exam in June of Year 12 and during Year 13.
* Centres have the option to deliver either Unit 3 or 4 - St Peter's has selected Unit 4.
EXTRACURRICULAR OPPORTUNITIES
Judging/assisting with school cooking competitions.
COURSE REQUIREMENTS
Students need to have good grades in GCSE English and Science. GCSE Food Technology is desirable but not essential providing students are committed to the subject.