English Literature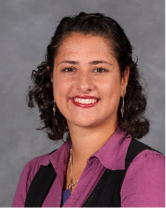 Mrs N Shearer-Freyne
Head of English
The Team
| | |
| --- | --- |
| Mrs E Fraser | Teacher of English |
| Mrs S Hegg | Teacher of English |
| Mrs C Johnson | Teacher of English |
| Mr E Martin | Teacher of English |
Introduction to the Department
At Key Stage 5, we offer both English Language and English Literature A Levels examined through AQA. English Literature is a challenging subject which offers a range of opportunities for students to develop their breadth of knowledge and appreciation of classical literature.
Why Study English Literature?
A challenging and exciting subject, English Literature offers a range of opportunities for students to develop their literary skills. Through the study of novels, plays and poems students explore conventions of genre. Students have the opportunity to critically analyse, evaluate writers' intentions and reflect on a range of contemporary and historical issues.
This specification encourages students to understand how narrative works, to look at genre and to learn about critical approaches to texts. Students discover how central narrative is to the way literary texts work and they are introduced to the different aspects of genre. Encouraging wide and independent reading, the course also considers different types of critical approach and how texts can reflect cultural meanings.
Course Content
A Level Paper 1– Literary Genres
A Level Paper 2-Texts and Genres
Non-examination Assessment- Theory and Independence
Course Requirements
Grade 5 at GCSE English Language and English Literature, is recommended. The most important skill is the ability to write accurately and coherently. It is also important to be able to read texts closely and to use a variety of literary terms and expressions.