English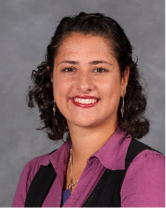 Mrs N Shearer-Freyne
Head of English
The Team
| | |
| --- | --- |
| Miss A Grout | Teacher of English |
| Miss K Foster | Teacher of English |
| Mrs E Fraser | Assistant Head of English |
| Mrs S Hegg | Teacher of English |
| Mrs C Johnson | Assistant Head of English |
| Mr E Martin | Teacher of English |
| Miss C Taylor | Teacher of English and Head of Media |
Introduction to the Department
St Peter's English Department offer a stimulating, diverse and rigorous English curriculum which has been adapted to suit the new curriculum changes. Central to our ethos is inspiring a love of reading in the students. Students have the opportunity to visit the school's library regularly to explore their passion for literature. Throughout the key stages, we endeavour to foster every students' interest and ability in our subjects by providing an experience that is rich, enjoyable and inspiring.
Key Stage 3 Information
At Key Stage 3, students study a variety of different texts including classic novels and drama such as: 'Lord of the Flies', 'A Christmas Carol', 'Romeo and Juliet' and more modern texts such as: 'Private Peaceful' as well as extracts from dystopian fiction. The breadth of the programme of study includes creative and transactional writing. Students enjoy the variety of different writing styles through the exploration of units such as alter egos, theme parks and gothic writing.
Key Stage 4 Information
For the external examinations, the Pearson Edexcel GCSE is followed in both English Language and English Literature. We give our students the confidence to use literacy skills, knowledge and understanding to succeed not only in their examinations but also as a foundation for further academic study. We teach a selection of classic literature through which students are given the opportunity to explore the depth and power of the English literary heritage.
Enrichment Opportunities
Within the department, we offer many enrichment opportunities. There is a lively debating society which has enjoyed success on a local and district level and which allows students the opportunity to develop their speaking and listening skills as well as their skills of argument and persuasion. There are frequent theatre visits through the key stages to enhance the students' enjoyment. We also invite theatre companies to perform and provide workshops to inspire the students.