Computing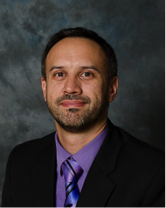 Mr P Bates
Head of Computing
The Team
| | |
| --- | --- |
| Mr S Copeland | Second in Department |
| Mr S Campbell | Teacher of Computing |
Introduction to the Department:
In the Computing Department, we aim to help students to improve their knowledge and understanding of this key subject. We have a responsibility to prepare them for a world where digital skills are in high demand, and considered by the Government, employers and other leading individuals as being of strategic importance.
In Computing the subject is divided into three strands: Computer Science, Information Technology and Digital Literacy. Our curriculum has been designed to provide students with a good experience in all three, with the hope they will choose a Computing related subject as an option at Key Stage 4 and 5.
Key Stage 3 Information:
Year 7
Students will revise their knowledge of E-safety, followed by a series of projects designed to develop their understanding of the different strands of computing. These projects will include coding with Micro:bits, web development and data handling with spreadsheets.
Year 8
Students will complete a block of lessons, as part of the technology rotation, where they will learn about how computers work and develop their coding skills. The lessons will provide students with the opportunity to study algorithms, flow charts, binary and computer hardware.
Year 9
Students will extend their knowledge from the previous two years, by studying some text-based programming languages, computer systems and more HTML. The year will also include a project that allows them to develop their multimedia and software skills.
Key Stage 4 Information
Students have two options if they wish to continue studying computing at Key Stage 4:
GCSE Computer Science
GCSE Computer Science is a fast-paced, engaging course aimed at those students who are interested in developing their knowledge and understanding of how computers work and how to code using a text-based programming language. It is a subject that allows students to not only study the infrastructure, hardware and software that contribute to today's networks, but also the structure of the data itself and how it is stored. It also provides students the opportunity to consider the impact technology has on individuals, society and our planet.
Students study the Edexcel 2016 (9-1) specification. This specification will require students to complete three formal assessments, consisting of two written examinations, worth 40% of the qualification each and a non-examined assessment (NEA), worth 20% of the final qualification.
BTEC First in Information and Creative Technology
Our Level 2 BTEC IT qualification is a course that allows students to develop their knowledge and understanding about IT. It is the equivalent of one GCSE and is recognised by colleges, universities and employers. The course is more practical than GCSE qualifications and provides students with the opportunity to showcase their abilities and software skills, which is not always possible in a written exam context.
Students will complete two core units, one of which is externally assessed, and two optional units. All units carry equal weighting towards the final grade.
GCSE ICT
This is a legacy qualification currently being studied by Year 11 IT students only.
GCSE ICT is a practical, motivating course aimed at those students who are interested in developing their knowledge and understanding of how to use computers to create digital artefacts for a specific purpose. It is a subject that allows students to not only develop their skills across a range of software, but also improve their theory knowledge of the technology used to make this possible.
Students will be assessed through one written examination, worth 40% of the qualification and a controlled assessment (CA), worth 60% of the final qualification.