Computer Science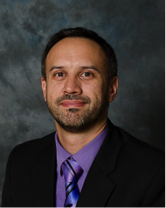 Mr P Bates
Head of Computing
The Team
| | |
| --- | --- |
| Mr S Copeland | Assistant Head of Computing |
| Mr S Campbell | Teacher of Computing |
Introduction to the Department:
In the Computing Department, we aim to help students to improve their knowledge and understanding of this key subject. We have a responsibility to prepare them for a world where digital skills are in high demand, and considered by the government, employers and other leading individuals as being of strategic importance.
Key Stage 5 Information
Students have two options if they wish to continue studying Computing at Key Stage 5:
BTEC Level 3 National Extended Certificate in Information Technology
The BTEC Level 3 National Extended Certificate in IT is an excellent way for students to further develop their knowledge and skills of IT. The course is aimed at students who are more vocational and want a practical hands-on experience of using computers
The course will help develop a number of skills and improve your understanding of how IT is used in industry. In Year 12, you will study creating systems to manage information and using social media in business. In Year 13, you will study information technology systems and website development.
Two of the units within the course are externally assessed. The first of these is the unit on creating systems to manage information, which requires students to complete a 10-hour database assessment during a number of sessions over a one week window. The second is a two hour written exam that will assess the student's understanding of the information technology systems unit.
The remaining two units of the course i.e. social media and website development, will be internally assessed through the completion of assignments and externally moderated.
A Level Computer Science
The continued rapid development in computing and technology is changing the way that we live our lives in the 21st century, from both a professional and social perspective. We face a future where internet-enabled devices will be found throughout our homes, driverless vehicles will travel down roads, and nanotechnology will combat illness and disease. It is vitally important that we have not only users of IT but those who are sufficiently skilled and knowledgeable to program computers, especially if we are to meet the technological demands of society.
A Level Computer Science will provide you with a wide range of skills and knowledge, building on the learning from GCSE, both in terms of the theory and programming aspects. This subject would be ideal for those students considering a career in a computer-related field.
During Year 13, students will be required to complete a non-examined practical project assessment that is worth 20% of the final mark. This will be followed by two further exams. The first is an on-screen exam that is worth 40% of the final mark and assesses students on five specific topics from the specification. The second is a written exam, also worth 40% of the final mark and will assess the students on eight topics from the specification.