Citizenship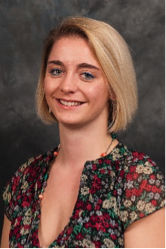 Mrs C Meoli
Head of Citizenship
Introduction to the Department
Citizenship is a subject that works in conjunction with Personal, Social, Health and Economic Education (PSHE). It allows students the opportunity to develop the skills, knowledge and understanding to play an effective role in society at local, national and international level.
In particular, there are three main ideas of social and moral responsibility, community involvement and political literacy. Citizenship is therefore totally cross-curricular, however, in order to enhance the learning process, there is a discrete lesson every week in Years 7 and 8, on rotation in Year 9 and once a fortnight in Year 10. This is in conjunction with days off timetable.
Key Stage 3 Information
In Year 7, students complete modules in Risk, Healthy Lifestyles, Criminal Justice System and Politics culminating in a very exciting Year 7 election at the end of the year with students really engaging with democracy.
In Year 8, students complete modules in Human Rights, Diversity and Globalisation in Citizenship. They also complete a module in Careers and Future Options helping them to consider their future plans and what they need to do to fulfill their ambitions.
In Year 10, we look again at Democracy and the Criminal Justice System. We also have cross-curricular days looking at E-Safety, RSE and Mental and Physical Health.
Key Stage 4 Information
During Year 10, students look at Human Rights and experience cross-curricular days on "Isms" including Racism, Ageism, Sexism, as well as days to complete their RSE.