Chemistry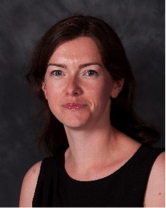 Miss C Smith
Head of Science
The Team
| | |
| --- | --- |
| Mr M Cartledge | Head of Chemistry |
| Mrs K Fewson | Science Technician (Chemistry) |
| Mr D Woodhouse | Teacher of Science (Chemistry) |
Introduction to the Department
We seek to ensure that students experience a good balance of subject knowledge and understanding with the skills of scientific enquiry. This includes opportunities for students to engage in practical work, fieldwork, research, use of ICT, individual and group work, discussions, modelling and evaluation. Teachers also aim to make the teaching of science relevant to students lives.
Science subjects are designed to provide students not only with a basic knowledge but also with a range of skills and ideas that will be of use in further and higher education and in their life as members of society. They will learn to recall relevant knowledge and to show understanding of basic facts, concepts and principles, using appropriate terminology. They will develop an understanding of the power and limitations of scientific ideas. They will be able to select, organise and present relevant information and to evaluate ideas in order to make informed judgements on the complex issues that appear in the media with increasing regularity.
Key Stage 5 Information
Chemistry
Chemistry is the central science. An understanding of Chemistry is necessary to all other sciences from astronomy to zoology.
Chemistry is considered a very challenging A Level and is greatly respected by universities and employers. It is an essential subject for careers in medicine, pharmacy, chemical engineering, forensic science, radiography to name but a few.
The course helps develop a number of skills:
How to problem solve
How to assemble data and assess it
How to investigate facts and use deduction
How to apply fundamental principles to new and unfamiliar situations
How to work as a team to achieve results
At St Peter's the teachers are passionate about the subject and its application. Classes are small (around 15) and enable focused and supportive teaching. Links are also being forged between Year 13 and Year 12 with student 'science ambassadors' holding seminar sessions. This improves students' communication skills and core understanding of the subject.
The course outline is detailed below. Some of the topics taught are familiar to GCSE, however, they greatly expand on these fundamental building blocks.
Year 12 Outline:
Physical Chemistry: atomic structure, amount of substance, bonding, energetics, kinetics and equilibria
Inorganic Chemistry: periodicity (trends), group 2 and group 7
Organic Chemistry: alkanes, alkenes, alcohols and halogenoalkanes
Year 13 Outline:
Physical Chemistry: thermodynamics, rate equations, acids and bases
Inorganic Chemistry: period 3, transition metals and ions
Organic Chemistry: benzene, aldehydes, ketones, amines, polymers, DNA and amino acids