Careers and Employability Programme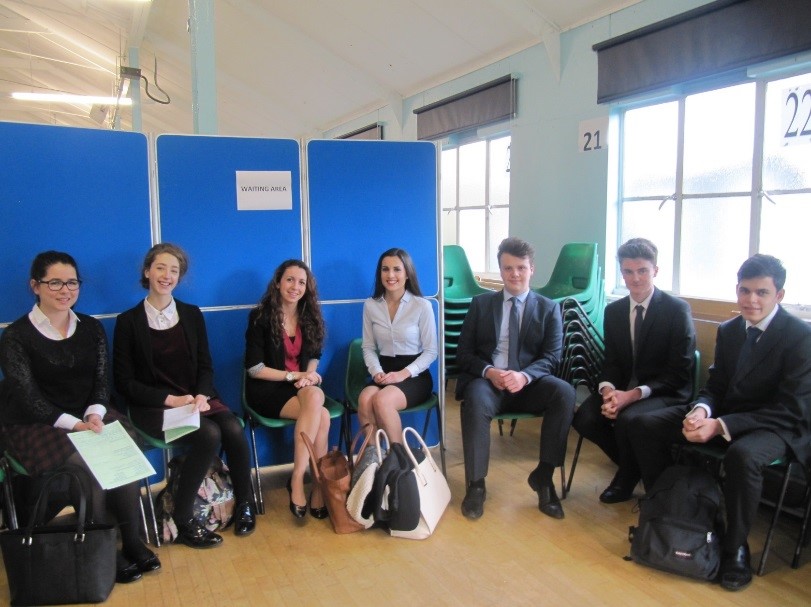 Our programme is based on a framework of 'learning outcomes' provided by the Career Development Institute (the career development professional body). The programme aims to provide students with the skills and knowledge they require to be able to make an informed choice about their future options.
Key Stage 3:
As early as Year 7, we begin to introduce the resources and tools available to the students, to help them with their choices and they present their favourite career to their classmates. Students start to learn about personal development and planning, and decision making in their Citizenship, English and RE lessons. In Year 8, students start to investigate the world of work using Fast Tomato, a resource to help students to match their interest and learning styles to suitable careers, and to help them to recognise their strengths. They learn about employability skills and the importance of developing these. In Year 9, students focus on making choices for their GCSE option subjects and exploring how to keep their options open. A number of opportunities are provided for students and parents to consider the choices available in assemblies, parents' meetings with careers staff in lessons and with their form tutors and subject teachers.
Key Stage 4:
In Year 10, students have a week of 'exploration' opportunities. They visit local businesses in Guildford to explore how a business is run, the working environment, employment opportunities and learn about their local labour market. Students develop their personal skills in physical team-building activities and entrepreneurial skills, participating in a Business Game run by external local business people. A Future Options Day enables students to investigate a large number of different professions and routes (university, college, apprenticeships, Oxbridge, Year in Industry, and less familiar routes, such as performing art and music), meeting with local businesses, university and college students including past St Peter's students.

In Year 11, students focus on making decisions and informed choices for their options after their GCSEs. Students who are still undecided can arrange to speak to Mrs Thompson or Mrs Buck. They also have the opportunity to create a CV and experience a practice interview with external professional interviewers.
Key Stage 5:
In Year 12, students attend a 'Futures' programme where they can focus on available HE courses or alternative routes, with dedicated Oxbridge/medical/dental groups running regularly. Students attend an HE convention, university tasters and we offer all Year 12s the opportunity to do a week of work experience. Workshops are held for Year 13 students to assist with completing their UCAS applications and additional 1:1 support is available from Mrs Buck and Mrs Thompson with alternative routes - plenty of advice and help is on hand!

All students in the school have access to a wide range of careers and employability resources in the Careers Information area in the LRC and on the school VLE in the Careers Information area. Students are encouraged to use these and participate in assemblies and lessons on how to find the information that they may require.
View the school's Careers, Education and Guidance Policy below.