Biology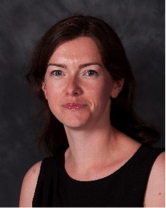 Miss C Smith
Head of Science
The Team
| | |
| --- | --- |
| Mrs M Barnes | Senior Science Technician (Biology) |
| Mrs E Hurndall | Teacher of Science (Biology) |
| Miss S McLaughlin | Teacher of Science (Acting Head of Biology and Head of BTEC) |
| Mrs L Stanley | Teacher of Science (Biology) |
| Mrs H Stevenson | Head of Biology |
| Miss C Wood | Teacher of Science (Biology) |
Introduction to the Department
We seek to ensure that students experience a good balance of subject knowledge and understanding with the skills of scientific enquiry. This includes opportunities for students to engage in practical work, fieldwork, research, use of ICT, individual and group work, discussions, modelling and evaluation. Teachers also aim to make the teaching of science relevant to students lives.
Science subjects are designed to provide students not only with a basic knowledge but also with a range of skills and ideas that will be of use in further and higher education and in their life as members of society. They will learn to recall relevant knowledge and to show understanding of basic facts, concepts and principles, using appropriate terminology. They will develop an understanding of the power and limitations of scientific ideas. They will be able to select, organise and present relevant information and to evaluate ideas in order to make informed judgements on the complex issues that appear in the media with increasing regularity.
Key Stage 5 Information
Biology
Students follow the Edexcel Salters-Nuffield (SNAB) course. This context-led approach allows students to explore a wide range of biological topics and issues that are relevant to the world around them. The course is linearly assessed with three written papers at the end of Year 13 forming the whole A Level. There are eight topics to be covered over the two years including cell biology and biochemistry, genetics, forensics, immunity, ecology, muscles and joints, neuroscience and biodiversity. The broad range of this course prepares all students for any biological discipline or career after A Levels. Core practical skills are assessed throughout the year and result in a separate certification.
Trips include lectures at ZSL London Zoo, exploring the role of zoos in conservation and captive breeding, as well as a residential trip to Flatford Mill in Suffolk where students immerse themselves in ecology and carry out practical investigations.