Working at St Peter's
Mr Oldfield
Joint Second in Mathematics
After 25 years working in the Home Office, I found that I had drifted about as far away as I could have from my starting position as a researcher, applying my mathematical training to the policing problems of the day. I was fortunate to find that schools were keen to work with people like me to bring their life skills, applied academic knowledge and passion for their subjects back into the classroom.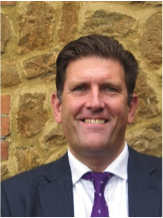 The transition into teaching is not for the faint hearted; the professional standards are, quite rightly, set very high from the outset, and the hours that are needed outside the classroom to ensure that you are properly prepared when you are in front of a class are considerably higher than your ex-colleagues might imagine. However, the rewards are great. The pleasure of the moment when a student exclaims 'I get it'. The knowledge that the work you are doing is equipping young people with skills for their future lives. The shared joy when a hard-working student opens their exam results' envelope and achieves the grade they were hoping for.
There are opportunities beyond the curriculum too. I enjoy sharing my love for the outdoors with the numerous students who are working towards one of the Duke of Edinburgh awards. It is good for the heart to see young people embrace the challenge of being self-sufficient for a few days; unplugged from the technology that can appear to dominate their everyday lives.
This emphasis on developing the rounded character of its students is core to St Peter's. It is a school that is determined to do the best for its students, and it is great to see how students and staff alike respond to this positive nurturing environment. It is certainly a world apart from the corridors of Whitehall!
Mrs Hayden
Head of Year
I have thoroughly enjoyed my first two years at St Peter's. As an NQT, I was well supported by my mentor, accessor and the wider school community. I have also benefitted from the excellent professional development programme that St Peter's has in place for all staff and am constantly learning lots of new ideas. In my second year of teaching, I took on a joint second in department role with a focus on Year 12 PE and girls' extra-curricular activities.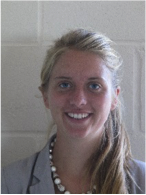 Subsequently, I was fortunate to have the opportunity to fulfil an acting Head of Year position. Both of these responsibilities have been a huge privilege and invaluable experiences. Furthermore, they have challenged and allowed me to develop my teaching and leadership skills. I am excited to have secured Head of Year as a permanent position and look forward to the next academic year.
St Peter's is a really friendly and dynamic community to be a part of and one in which everyone shares the common end goal of wanting the best for all of our students.
Miss Murray
Teaching Assistant to Trainee Teacher
I joined the Inclusion Team at St Peter's back in September 2015 after graduating from university with a degree in English. My plan was to gain experience working in a school for a year as a Teaching Assistant before embarking on the daunting task of completing my initial teacher training! I was aware that teaching training courses (especially for my subject, English) were very competitive, and that the experience of having worked in a school previously would be a massive advantage for me when attending interviews.
The role of Teaching Assistant has given me the experience of working with students from Year 7 to Year 11, with a range of different academic abilities. I have been given the opportunity to teach my own Literacy and Numeracy Inclusion classes, which has massively built my confidence. It has prepared me for my first year of teacher training as I now know I have the skills and experience needed to stand up in front of a class and teach! I have now secured a place with a training course and will be starting my teacher training in the coming academic year.