Textiles
Key Stage 3 Information
Year 7
Students complete a seven week module in Textiles. Once they have gained their 'Sewing Machine Licence' they design and create a drawstring bag using a computerised sewing machine to create a design and a standard sewing machine to construct the bag.
Year 8
In Year 8 students have 18 lessons in Textiles. During this time they design and make an E textiles product that combines the knowledge learnt in year seven with an electronic circuit. This incorporates a wide range of Techniques including tie-dye, transfer paints and hand sewing. Students learn to embellish their own design to produce a high quality original product.
Year 9
Students visit Textiles on rotation for 12 weeks. During this time they use the knowledge and skills developed in Years 7 and 8 to create a doorstop using a theme for the decoration. Students learn how to cut the fabric shapes needed using a pattern they have altered. They decorate their doorstop using machine applique and add other decorative features. Constructing the doorstop is complex and requires students to understand how the flat pieces of fabric can be joined effectively to create a 3D product.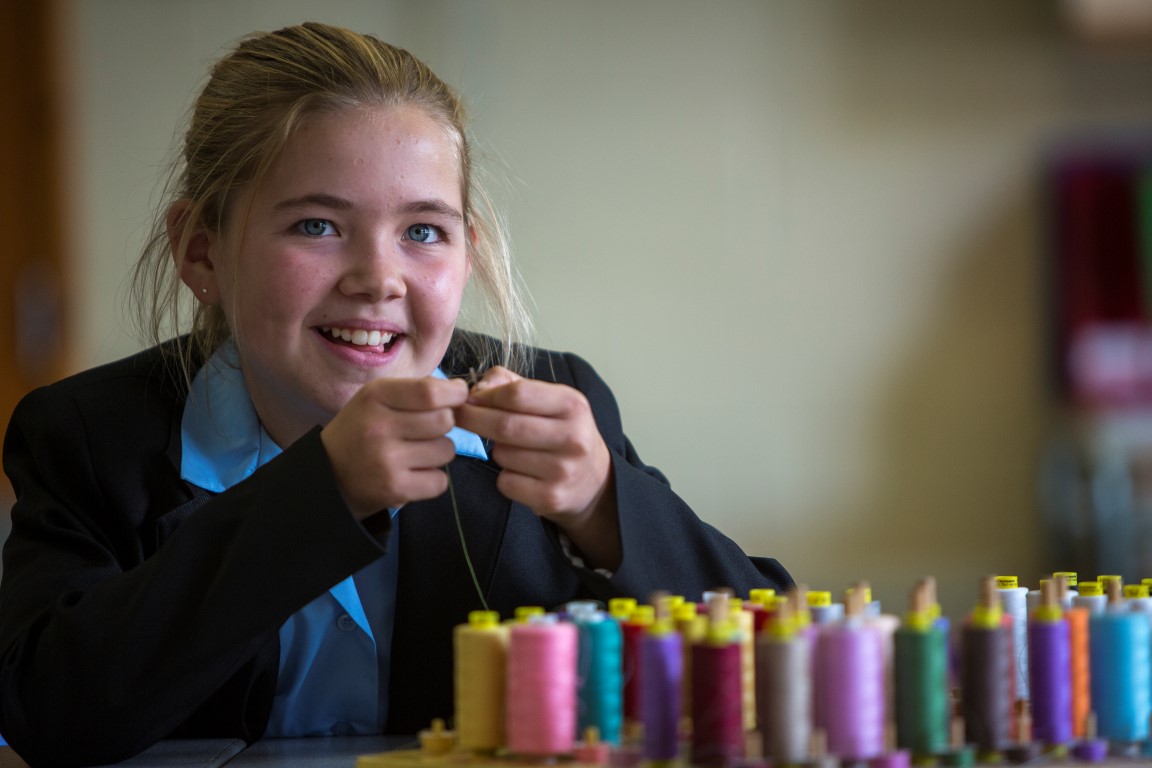 Key Stage 4 Information
Years 10 and 11
Students complete a textiles GCSE through the AQA Art Specification: "Textile Design" route. The course consists of 2 components. Component 1 is a portfolio completed over the two years of study, the second is an externally set assignment which is completed and moderated at school. During the two year course students will explore a large range of practical textile manufacturing techniques so enable them to explore themes and concepts using textiles in their assessed tasks.