Stein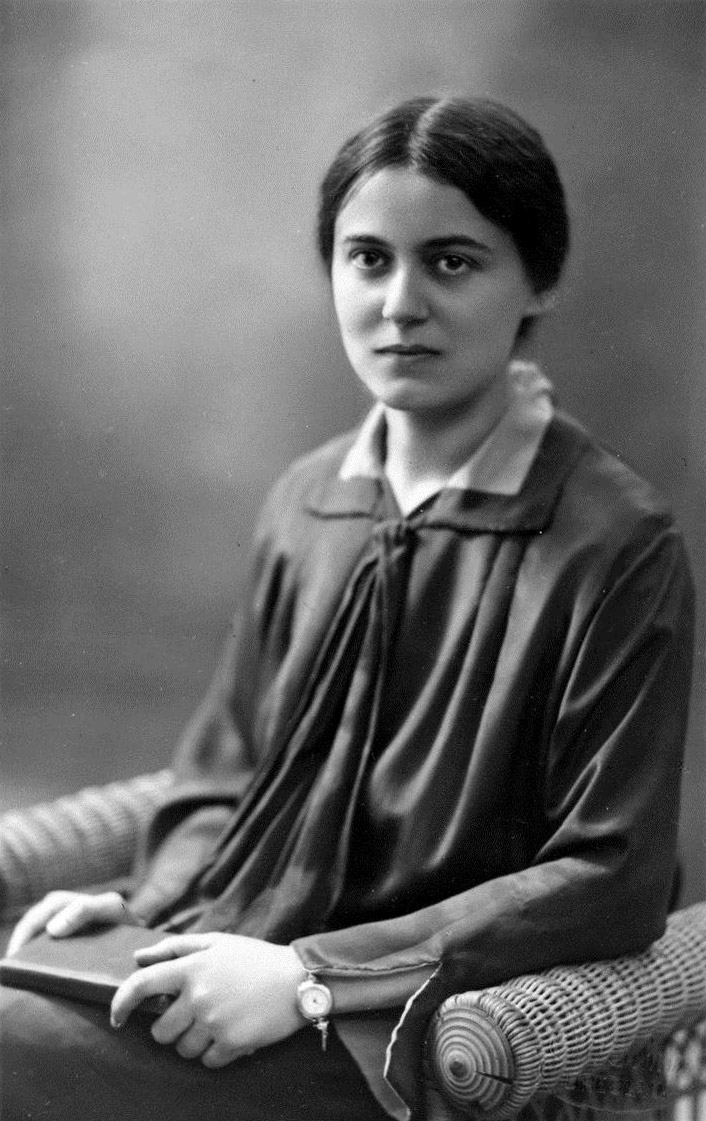 Edith Stein was born on 12th October 1891 in Breslau, Germany and was the youngest child in a large Jewish family. Although Edith gave up practicing her faith at the age of 14, she excelled at school and had a great love of studying philosophy.
During World War 1 Edith worked in an Austrian hospital as a nurse, however, she resumed her studies and became an assistant to her Professor. In the summer of 1921, at the age of 29, Edith read the autobiography of St Teresa of Avila, founder of the Carmelite Order in one night and decided that the Catholic faith was true, and went out the next day to buy a missal and a copy of the Catholic catechism.
Edith was baptised on the 1st January 1922 and confirmed by the Bishop a month later. Although Edith wanted to join a Carmelite convent, she was discouraged by her spiritual advisors and became a teacher of German and History. Edith eventually became a leading voice in the Catholic Woman's Movement in Germany, speaking at conferences and helping to formulate the principles behind the movement. She spent a lot of time writing about the faith and eventually took up a position of lecturing at university.
In 1933, Edith was eventually given permission to join a Carmelite convent where she was invested on 15th April 1934 with the name Teresa Benedicta of the Cross. In 1938 the anti-Semitism of the Nazis rose and she was smuggled in to the Netherlands. Sadly, Edith was arrested by the Gestapo in 1942 and was deported to the concentration camp at Auschwitz where days later she was gassed.
John Paul II made her a saint on 11th October 1998.