Physical Education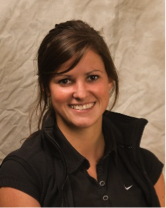 Miss L Boon
Head of Physical Education
THE TEAM
| | |
| --- | --- |
| Mr N Blount | Head of Year and Teacher of Physical Education |
| Mr J Greenfield | Second in Physical Education |
| Miss D Palmer | Teacher of Physical Education |
INTRODUCTION TO THE DEPARTMENT:
Our vision for physical education and school sport is to engage and inspire all pupils. High quality teaching, learning and diverse curriculum increases participation levels and leads to healthier students who are fully engaged in all school activities.
We aim to inspire our students to perform to their very best in competitive sport as well as other physically demanding activities. We aim to develop character, resilience and self-discipline to sustain students' development and help them to be humble and gracious in victory as well as determined and resilient in defeat.
The extensive range of traditional team games, competitive and recreational activities we provide for students forms a vital part of St Peter's curriculum, whilst also teaching fairness and respect in life.
Students in Sixth Form have the opportunity to take Physical Education once a week on a Wednesday within enrichment periods, where they are given the choice to either attend sports practice, participate in fitness classes run by external instructors, use the onsite or local area facilities, or be taken out to play fixtures against other schools.
WHY STUDY PHYSICAL EDUCATION?
Do you have a passion for sport? Possibly a future in coaching, teaching or sports sciences? Physical Education(PE) offers a course with great variety. The nature of the subject lends itself to the way we deliver the course, we aim to teach the content in a way that relates to the performer and in a practical format when appropriate. We use online platforms to support learning and increase teacher/student contact time. Students' progress is monitored extremely closely and as a department we pride ourselves on high expectations ensuring that students are fully supported and stretched to exceed their potential.
FUTURE ACADEMIC AND CAREER PATHWAYS
Academic pathways: sport and exercise science, sports coaching, sports performance, physiotherapy, sports rehabilitation, sports psychology, physical education, health and nutrition studies. Career pathways: PE teacher, physiotherapist, professional sportsperson, sports coach/consultant, sports policy at local and national level, diet and fitness instructor, personal trainer/fitness instructor, a sports psychologist, sports journalism.
COURSE CONTENT
Students will be studying the OCR syllabus.
Year 12
Applied anatomy and physiology, exercise physiology, biomechanics including technology in sport, skill acquisition, sports psychology, and sport and society.
Year 13
Applied anatomy and physiology, exercise physiology, biomechanics including technology in sport, skill acquisition, sports psychology, sport and society, contemporary issues in physical activity and sport, performance or coaching, evaluation and analysis or performance improvement.
ASSESSMENT
70% of the course is assessed theoretically in exams.
There are three exams at the conclusion of study with the units studied as described above.
30% of the course is practically assessed examining the student's ability to perform in one practical activity, and through an oral response whereby a student observes a live sporting performance and discusses strengths, weaknesses and action plan to offer improvement linked to the theoretical sections studied.
EXTRACURRICULAR OPPORTUNITIES
• Competitive football, rugby and netball teams
• Opportunity to coach younger students and gain coaching qualifications
• Links with local leisure centres
• Full enrichment activity programme
COURSE REQUIREMENTS
Minimum grade 6 GCSE in Science and grade 6 GCSE in PE. A hard-working and committed approach to the subject and a drive to study across multiple concepts outside of class lessons are a necessity.