History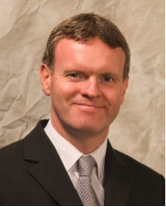 Mr S Power
Head of History
THE TEAM
| | |
| --- | --- |
| Mr L Ebbs | Teacher of History |
| Miss J Fagg | Teacher of History |
| Miss Z Noonan | Deputy Headteacher |
| Mrs N Rana-Brown | Teacher of History and Assistant Head |
INTRODUCTION TO THE DEPARTMENT
In History, we teach students to understand the world we live in today through events in the past. Students will use a variety of learning techniques in lessons that help to develop their communication as well as their written skills; they will learn about the causes and consequences of events as well as significance and develop historical skills to handle and to question sources. Students are taught to develop their interest in and enthusiasm for history and of its intrinsic value and significance. We strive to ensure our lessons are interesting and thought-provoking through regular discussion and the use of different medias.
WHY STUDY HISTORY?
'History is the foundation stone of all civilised learning" History teaches us to ask two very important questions: why and how? Our A Level History specification provides a fantastic curriculum to ignite and engage the passions and interests of our students. This is key to sharpening your critical thinking abilities, which combine the following skills: research, analysis, evaluation, essay writing, communication, problem-solving, articulating arguments, debating, spotting and analysing trends over time.
FUTURE ACADEMIC AND CAREER PATHWAYS
With analytical, writing, debating and detective skills, you will be primed for a huge range of careers in history and beyond. Areas you could go into include: law, politics, the public sector, business, marketing, journalism, economics, teaching, academia, insurance, banking, social research, archaeology and curation (museums, galleries, archives and libraries).
COURSE CONTENT
Students will be studying the OCR History syllabus.
Unit 1: Britain 1930-97 (enquiry topic Churchill)
Churchill's view of events 1929–1940
Churchill as wartime Prime Minister
Churchill and international diplomacy 1939–1951
In the period students study:
Conservative domination 1951–1964
Labour and Conservative government 1964–1979
Thatcher and the end of consensus 1979–1997
Britain's foreign policy and position in the world 1951–1997
Unit 2: The American Revolution 1740–1796
The development of British hegemony in America
Causes of the American Revolution
The American Revolution 1774–1783
The early Republic 1783–1796
Unit 3: Russia and its rulers (1885 – 1964)
Nature of government
The impact of dictatorial regimes on the economy and society
Impact of war and revolution on the development of the Russian Empire and the USSR
USSR's treatment of satellite states and nationalities
Unit 4: Topic-based essay
Students are required to complete a 3000 to 4000 word essay
ASSESSMENT
Unit 1: 1 hour and 30 minutes, 50 marks, 25% of A Level
Unit 2: 1 hour, 30 marks, 15% of A Level
Unit 3: 2 hours and 30 minutes, 80 marks, 40% of A Level
Unit 4: Non-examination Assessment, 40 marks, 20% of
A Level
EXTRACURRICULAR OPPORTUNITIES
Research trips to King's College and the London University Library.
COURSE REQUIREMENTS
Grade 6 in GCSE History and grade 6 in GCSE English Literature or English Language is required.