Health and Social Care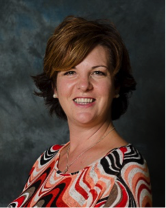 Mrs C Thomas
Health and Social Care (H&SC)
The Team
| | |
| --- | --- |
| Mr J Butler | Teacher of Sociology and H&SC |
| Miss I Richards | Teacher of RE and H&SC |
Introduction to the Department
In the Health and Social Department, we aim to inspire young people to develop their passion for caring. They will learn to work in stressful conditions, prioritise and empathise. Active listening, body language and diversity is engrained in all of the units they will study. At the end of the course, students will be able to have a broad knowledge of the key areas covered in working in a caring profession.
BTEC First Award: Health and Social Care
Students who opt for Health and Social Care will take the BTEC First AWARD and have five lessons each fortnight.
Students will study the following units:
Health and Social Care values – they will need to show an awareness of the values, how they are applied in care settings to support users of services, such as respect, dignity equality and confidentially, and the impact of effective and ineffective applications of these. Role-plays and case studies are used to develop learning.
Effective communication in Health and Social Care – communication skills are vital for those who choose to work in this area. Clear communication is important to enable service users to understand and agree to the care they are receiving. Good communication between care professionals allows them to perform their roles effectively, work cooperatively with colleagues and build supportive relationships with service users. This is a very practical unit with ample opportunities to practice and assess communication.
Social influences on health and wellbeing – in this unit they will explore how we learn acceptable behaviour from our parents, carers, grandparents and extended families (primary socialisation). You will also explore how we learn social rules from those in the wider community, for example teachers and work colleagues (secondary socialisation). You will explore how these different forms of socialisation affect our health and wellbeing.
Human lifespan development – externally examined exploring how we grow and develop throughout our lives and investigate the factors that affect this growth and development.
The BTEC structure allows students to complete the majority of the course through coursework and controlled assessment with a smaller percentage of the course externally examined.
For more information: http://qualifications.pearson.com/content/dam/pdf/BTEC-Firsts/Health-and-Social-Care/2012/Specification-and-sample-assessments/9781446936283_BTECFIRST_L12_AWD_HSC_Iss3.pdf
Additional qualifications:
Students will be able to gain a Level 2 Emergency First Aid at Work qualification in their second year.