Geography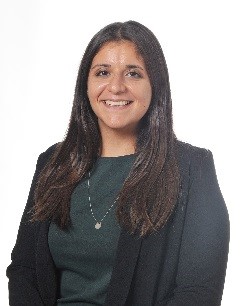 Miss H Resa
Head of Geography
The Team
| | |
| --- | --- |
| Mrs K Driscoll | Teacher of Geography |
| Mrs H Sanjurjo | Teacher of Geography |
| Mr A Dodsworth | Teacher of Geography |
Introduction to the Department
In Geography, we help students to make sense of the world around them by exploring a wide range of geographical topics and themes. We hope that students will develop an understanding that, while many aspects of the natural and built environment are shaped by people, some aspects of nature are wild and uncontrollable. We encourage students to think critically about the interactions between people and the natural world and think creatively about how we can address problems facing the planet. We support students to develop a wide range of geographical skills.
Key Stage 3 Information
In Year 7, we are in the process of developing a "mastery curriculum" for geography. During the year, there will be a particular emphasis on supporting students to provide detailed descriptions and explanations using photographs, maps, graphs and other sources. Throughout the year, students will begin to develop their knowledge of both physical and human processes and the way in which the environment both impacts and is changed by human activity.
In Year 8, students continue to develop their mastery skills from year 7 in describing and explaining using a wide range of stimuli. They are encouraged to also develop their understanding of connections and begin to appreciate that decisions about places may lead to conflict. This provides them with a chance to develop their mastery skills in discussion and justifying different viewpoints or opinions.
In Year 9, students are expected to take a greater lead in carrying out their own research and investigations. There are four units: Coasts, Ice on the Land, Population and A World of Contrasts. In the summer term all students begin the GCSE course and study the Living World unit. Students develop their fieldwork skills in a field trip to West Wittering.
Key Stage 4 Information
Students study the AQA Geography syllabus.
The course builds on the concepts introduced during Key Stage 3. Students explore topics in greater breadth and depth.
Six units are studied during Year 10 and 11: Urban Issues and Challenges, Changing Economic World, the Challenge of Resource Management, UK Physical Landscapes, Living World and the Challenge of Natural Hazards. To enhance retrieval of knowledge and skills, the units are divided up into logical chunks of learning. For example, students learn about the distribution, climate and features of tropical rainforests in Year 10 and then revisit these themes through the study of hot deserts in Year 11.
There are two field trips and the students have an opportunity to develop and practice a range of primary data collection methods. They learn how to plan and follow through a sequence of investigation. There is also an issue evaluation which offers the students opportunities to demonstrate critical thinking and problem solving.