Frassati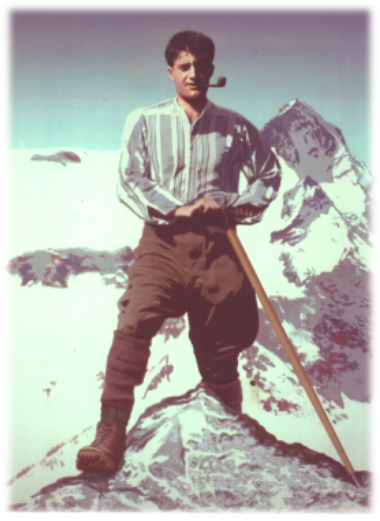 In post World War I Italy, Pier Giorgio Frassati became a beloved hero in Turin. Pier-Giorgio was wealthy but lived in poverty, giving everything imaginable to the poor. Handsome and strong, he devoted himself to the weak and malformed. Pier-Giorgio was a lively person, the life of every party and a practical joker. However, at prayer he was solemn, recollected, and quiet. He also loved mountain climbing in the alps.
Even when Pier Giorgio felt depressed no one would have noticed because he always behaved cheerfully. The secret of his personality was his constant joy.
As a teenager, the saint made friends of the poor in Turin's filthy backstreets and gave them whatever he had — his money, his shoes, his overcoat. "Jesus comes to me every morning in Holy Communion," he replied to a friend who asked why the hovels did not repulse him. "I repay him in my very small way by visiting the poor. The house may be sordid, but I am going to Christ." At school, Pier Giorgio became the leader of groups that organised outreach to the needy. Only God knew of his good work. He himself never mentioned it to others . Pier Giorgio was famous in Turin but his family regarded him as a problem. Only after his death did they come to appreciate their son.
A virulent form of Polio attacked Pier-­Giorgio in July 1925 and he died within a week. He was twenty-­four years old. At his funeral thousands of mourners including the poor and needy he served lined the streets.