Extended Project Qualification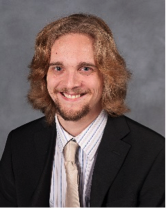 Edward Martin
Teacher of EPQ
Introduction to the Department
We believe the Extended Project Qualification (EPQ) is a brilliant opportunity for students. The EPQ Level 3 is offered to Year 13 students who stand to benefit from independent research and have developed successful skills in that area.
Key Stage 5 Information
This is a chance to pursue a real interest or passion and demonstrate your learning beyond the classroom. The aim of the project is to encourage intellectual curiosity and develop independent learning skills that universities wish to see in their applicants.
It is the equivalent of an AS Level, and is becoming increasingly widespread across the country. Many universities are revising their offers to a lower grade if the EPQ is being offered alongside A Levels.
You submit a final piece of work that can take the format of a field study, artefact, performance or research dissertation. You are assessed not just on your final piece, but also the process you go through to complete it and your ability to evaluate its success.
Extension Courses
Managing your project: 20%
Using resources to research your project: 20%
Developing and realising your project: 40%
Reviewing your work: 20%