English Language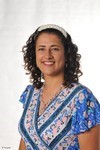 Mrs N Shearer-Freyne
Head of English
THE TEAM
| | |
| --- | --- |
| Mrs S Hegg | Teacher of English and Head of Year 11 |
| Mrs A Brown | Joint Assistant Head of English |
| Mrs H Occomore | Teacher of English |
INTRODUCTION TO THE DEPARTMENT
At Key Stage 5, we offer both English Language and English Literature A Levels, examined through AQA. English Language covers both the theoretical and practical language use. It encompasses the study of a wide range of texts, both spoken and written.
WHY STUDY ENGLISH LANGUAGE?
A Level English Language is an interesting and rewarding course, covering both the theoretical aspects of language and practical language use. It is a fascinating subject as it encompasses the study of a wide range of texts, both spoken and written. It also gives students the chance to be creative, producing texts for real life situations. Any career that involves communicating will be enhanced by the study of A Level English Language.
The specification offers opportunities for students to develop their subject expertise by engaging creatively and critically with a wide range of texts and discourses. The course explores the study of English Language both as a medium of communication and as a topic in its own right, with an emphasis on the ability of students to pursue lines of enquiry, debate different views, and work independently to research aspects of language in use.
Language is seen as a creative tool for expression and social connection, as well as for individual cognition. The study of language as a symbolic system used to assert power in society is also fundamental to the course.
FUTURE ACADEMIC AND CAREER PATHWAYS
English Language can lead to university degrees ranging from Creative Writing, Law, English Literature, Media and Film Studies, Humanities, Sociology, Speech Therapy, Psychology, Criminology, History, Philosophy and many more. Careers using the English Language A Level include journalism, marketing and public relations, lawyers and barristers, speech therapists, civil servants and diplomats, or even teachers.
COURSE CONTENT
Students will be studying the AQA syllabus.
Year 12
Language frameworks and theorists for age and identity, gender and sexuality, occupation and social groupings. The study of different modes of communication and representation of groups through the media and online platforms. Mini investigations into areas that directly relate to your life.
Year 13
The history of the English Language and why it changes looking at technology and the impact on our language use. The study of how children learn to speak, read and write. Independent investigation into an area of their own interest and the creation of an original piece of writing.
ASSESSMENT
Paper 1: Language, the Individual and Society 40%
Paper 2: Language, Diversity and Change 40%
Non-examination Assessment – Language in Action 20%
EXTRACURRICULAR OPPORTUNITIES
• Study days in London
• Visits to observe language acquisition
• British Library visits
• Creative writing workshops
COURSE REQUIREMENTS
Grade 6 in GCSE English Language and English Literature is required. The most important skill is the ability to write accurately and coherently. It is also important to be able to read texts closely and to use a variety of new terms and expressions in describing the ways writers and speakers are using language.