Design and Technology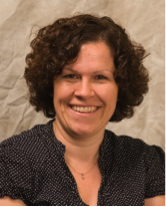 Mrs F August
Head of Design Technology
The Team
| | |
| --- | --- |
| Mrs F Brown | DT and Textiles Technician |
| Mr S Campbell | Teacher of Technology |
| Ms J Coleman | Teacher of Technology |
| Mr T Miller | Headteacher |
| Mrs D Ridgers | Food Technology Technician |
| Mrs C Rua | Teacher of Technology |
| Mr B Sanders | Teacher of Technology and Second in Department |
| Mrs J Williamson | Teacher of Technology (on maternity leave) |
Introduction to the Department
The Design Technology Department is passionate about design and teaching students skills that they will be able to use and develop in both their professional and home lives in the future. We work hard to develop exciting projects that will capture imaginations and make learning fun.
Students combine practical and technological skills with creative thinking to design and make products and systems that meet human needs.
Students learn to use current technologies and consider the impact of future technological developments. They learn to think creatively and intervene to improve the quality of life, solving problems as individuals and members of a team.
Students at St Peters work using a number of different design contexts that provide a range of opportunities. They draw on the local ethos, community and wider world and students identify needs and opportunities. They respond with ideas, products and systems, challenging expectations where appropriate. They combine practical and intellectual skills with an understanding of aesthetic, technical, cultural, health, social, emotional, economic, industrial and environmental issues. As they do so, they evaluate present and past design and technology, and its uses and effects. Through design and technology students develop confidence in using practical skills and become discriminating users of products. They apply their creative thinking and learn to innovate.
Key Stage 3 Information
Year 7
In Year 7, students will have 1 Design Technology teacher and rotate around the four different disciplines (Food Preparation and Nutrition, Resistant materials, Systems and Control and Textiles). Students develop a really sound basis of both practical skills and knowledge to equip them well for further study. Students will design and make a range of products which they then take home to be used or eaten by their family.
Years 8 and 9
Students in these year groups complete 9 weeks (18 hours) of study in each of the four discipline areas (as above) where they are able to further develop their skills and knowledge. Products are increasingly more complex and sophisticated as the students progress.
Students complete a Computing module as a part of this rotation in Year 8 and a Citizenship module in Year 9. All students will have experienced all four Design Technology disciplines along with a Computing module at the by the end of each academic year.
Key Stage 4 Information
The Design Technology Department offers two GCSE choices:
Food Preparation and Nutrition
Design Technology - students specialise in one material e.g. Textiles, Resistant Materials Graphics or Systems and Control