Creative Digital Media Production - BTEC Extended Certificate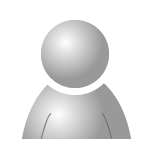 Name: Ms C Meoli
Head of Media Department
WHY STUDY CREATIVE DIGITAL MEDIA PRODUCTION?
Creative Digital Media Production is a practical and rewarding course, covering both the theoretical aspects of media and the practical application of a full range of media texts. Media students are interested in how and why the media is so influential; we study how the media industry works and how it influences us on a daily basis. There is also a large proportion of practical work, developing skills of cinematography, editing and creating effective mise-en-scene.
Through learning about a full range of media forms from newspapers to music videos and from film to radio, we explore how different groups are represented and how the media influences us. Students get the chance to create their own production, developing skills of storyboarding, scripting, lighting as well as the main skills of cinematography and editing. The practical element makes this course an excellent choice for those wishing to pursue a future career in media or communication including journalism, advertising or PR as they create a real-world product for a specified audience. Media is such a fundamental part of our daily lives that we often take for granted the impact it has on us. This course offers students an opportunity to step back from the world they inhabit and question who holds the real power and influence in the society in which they live.
FUTURE ACADEMIC AND CAREER PATHWAYS
Creative Digital Media Production as a subject works well alongside Theatre Studies, IT, English, Sociology, Business or Music. Many students choose to study a media related subject at university, and several former students are currently employed in production and post-production companies. Careers using the BTEC Creative Digital Media Production include journalism, marketing and public relations and all careers in digital media including video gaming, citizen journalism and working with the big tech companies. The qualification has been designed in consultation with employers and created to lead to careers across the Media industry.The Creative Digital Media Production BTEC is equivalent to one A Level and carries the same UCAS points as an A Level.
MEDIA STUDIES COURSE CONTENT
The BTEC is provides a balance of breadth and depth ensuring that all learners have a strong basis for developing technical skills required in the sector. Learners have the opportunity to develop a range of technical skills and attributes expected by employers with some opportunity to select between optional units where a degree of choice for individual learners to study content relevant to their own progression choices is appropriate. BTEC Nationals have always required applied learning that brings together knowledge and understanding (the cognitive domain) with practical and technical skills (the psychomotor domain). Transferable skills are those such as communication, teamwork, planning and completing tasks to high standards, which are valued in both the workplace and in higher education.
ASSESSMENT
There are 5 units, one of which is externally examined (33%). Unist include:
Digital Media Skills
Film Production – Fiction
Storyboarding for Digital Media
Single Camera Techniques
Film Editing
EXTRACURRICULAR OPPORTUNITIES
• Cinema screenings
• Oscar awards
• BFI study days
• BBC newsroom
COURSE REQUIREMENTS
Minimum of five or more GCSEs at grade 5 or above.
It is also important to be interested in Media and to want to develop skills such as cinematography and editing.