Classics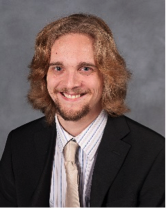 Mr E Martin
Classics Co-ordinator
THE TEAM
| | |
| --- | --- |
| Dr K Karavida | Teacher of Classics |
INTRODUCTION TO THE DEPARTMENT
Classics is the analysis and study of the ancient world, covering key individuals, culture, literature and history. Western civilisation traces its history to the Romans and Ancient Greeks, with many of the texts from that period forming the fundamental basis of our cultural canon.
The Classics Department aims to ground students in some of these major works, teaching them to critically assess and evaluate these sources to a sophisticated degree. We are fortunate to enjoy highly qualified and experienced staff to provide learners with the best possible experience.
WHY STUDY CLASSICS?
The texts and histories of the Classical era have been instrumental in the development of the modern world.
The Classics A Level is a rewarding and stimulating course that provides new insight into the foundational texts of the western canon.
FUTURE ACADEMIC AND CAREER PATHWAYS
The rich and varied lessons will encourage candidates to develop the critical and evaluative skills, which will enable them to go on to Higher Education to study a range of courses.
COURSE CONTENT
Students will be studying the OCR syllabus.
Component 1: The World of the Hero
A study of Homer's Odyssey and Virgil's Aeneid
Component 2: Culture and the Arts: The Invention of the Barbarian
A study of an aspect of the cultural life of the ancient world
Component 3: Beliefs and Ideas: Politics of the Late Republic
A study of an aspect of classical thought.
ASSESSMENT
Assessment is through three terminal exams:
The World of the Hero (40%)
Culture and the Arts (30%)
Beliefs and Ideas (30%)
EXTRACURRICULAR OPPORTUNITIES
External lecture sessions provided by leading subject experts in the field.
COURSE REQUIREMENTS
Minimum of grade 5 in both GCSE English Literature and English Language. A good GCSE grade in History is useful but not required.