Choosing St Peter's Sixth Form...
Here are four testimonials from our current Year 12 students explaining why they chose to come to St Peter's Sixth Form, whether they were from a different secondary school or chose to stay on from Year 11.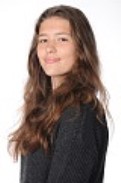 Caitlin Gillard
I joined St Peter's in Year 12 having come from another school. I chose St Peter's as I was drawn to its friendly community of students, and staff who were interested in my individual aspirations. The recently built, modern Sixth Form block was a great bonus.
Starting at a new school was daunting, however, all the staff and students were very welcoming and within a few days I already felt like part of the close-knit St Peter's community.
I have found St Peter's to have excellent pastoral as well as academic support. There is always someone there for me to talk to if I need support in any aspect of my school life. Due to the relatively small size of the school, I have felt that all of the staff are interested in me and care about me as an individual. The teachers are often able to give one-to-one support if needed and encourage you to reach your full potential.
As students, we are made aware of opportunities that may help us in our future aspirations. There is an excellent enrichment plan for all students. So far I have taken part in Budgeting, Spanish for travelling and working as a Teaching Assistant in a local primary school. The careers advice has been very helpful, with access to a professional careers advisor working in the school.
I would really recommend St Peter's for anyone looking for a friendly environment that is also an outstanding place to learn.
Becky Gumbiti-Zimuto
I chose St Peters' Sixth Form for many reasons. One of those reasons was because of the community. Knowing the teachers made it easier going into a new environment. The teachers are always very friendly and easy to talk to. Compared to other Sixth Form colleges, I believe St Peter's is better because the classes are smaller making lessons more 'one to one'. The teachers are always there to help everyone individually.
Teachers don't just leave you after the lessons, many email you to make sure you understood the lesson and to give you extra work. This if very useful for someone like me who has dyslexia. Talking to one of my friends (when choosing where to go) who went to a different Sixth Form College – she said it was hard to make friends and know the staff, as the campus is vast. This is one of the reasons I chose St Peters because the campus is a great size to know everyone and allow you to find teachers quickly.
Having been at St Peters for secondary school, this was a reason I decided to stay. I knew St Peters' method of teaching was effective and didn't want to risk going somewhere else and having to adapt to a new way of learning. All the teachers are very supportive and can tell when people are struggling. I would definitely recommend St Peter's to anyone!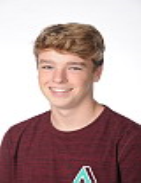 Finn McManus
I chose St Peters because all of the teachers know me. It meant I didn't have to create new relationships with my teachers and I didn't have the stress of them not knowing my ability.
The class sizes are much smaller than at other Sixth Forms as they are rarely bigger than 10 and it means that if I need extra help in lessons the teachers have time to do this.
The actual Sixth Form building is a really friendly place and there is always someone to talk to. There are places of both work and socialising which allows you to get work done if you need to but also relax if you wanted to.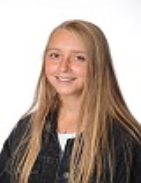 Holly Skwarska
I chose St Peters because I wanted a stress-free step up to A Levels. I knew the teachers, the buildings and the majority of students going so I had an idea of what to expect. I also felt I wanted to go somewhere that would motivate me to study effectively.
Sixth Form has been really supportive in the step up from GCSEs. The small class sizes mean that you get a lot of help from the teachers during class and many of them even hold lunchtime or after school sessions if you feel you don't understand the new content.
Everyone in my year is friends with everyone. I have been able to make friends with people from secondary school that I never had a chance to speak to and all the new people from other schools fit in so well, I feel like I have always known them.
Sixth Form has a great sense of freedom. A large part of our timetable is free periods and independent study is a significant part of all the courses. I also like the fact we can wear our own clothes and have the choice to go home and study during our free periods.
We are also prepared for the future. On the weekly bulletin, there is usually information on lectures or taster days for us to sign up to, in order to help us decide what careers we may be interested in and help improve our CVs. Everyone has to complete a week of work experience in the summer term as well which I am looking forward to.