Biology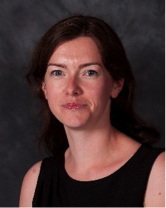 Miss C Smith
Head of Science
THE TEAM
| | |
| --- | --- |
| Mr E Brewer | Head of Biology |
| Miss F Brooks | Teacher of Biology and Assistant Headteacher |
| Mrs A Coleman | Teacher of Biology |
| Mrs M Barnes | Senior Science Technician (Biology) |
| Miss S McLaughlin | Head of BTEC Applied Science |
| Miss R Millais | Teacher of Biology |
| | |
INTRODUCTION TO THE DEPARTMENT
We seek to ensure that students experience a good balance of subject knowledge and understanding with the skills of scientific enquiry. This includes opportunities for students to engage in practical work, fieldwork, research, use of ICT, individual and group work, discussions, modelling and evaluation. Teachers also aim to make the teaching of science relevant to students' lives.
Science subjects are designed to provide students not only with a basic knowledge but also with a range of skills and ideas that will be of use in further and higher education and in their life as members of society. They will learn to recall relevant knowledge and to show understanding of basic facts, concepts and principles, using appropriate terminology. They will develop an understanding of the power and limitations of scientific ideas. They will be able to select, organise and present relevant information and to evaluate ideas in order to make informed judgements on the complex issues that appear in the media with increasing regularity.
WHY STUDY BIOLOGY?
You will enjoy and succeed in Biology if you like a challenge and have an active curiosity across a broad range of scientific topics. You will learn a huge, new specialist vocabulary and you need to be comfortable studying Biochemistry – the structure of large molecules, chemical reactions in cells and energy transfers. Biology works well alongside Chemistry and Geography; it also links to PE, Psychology and the ethics side of Religious Studies.
FUTURE ACADEMIC AND CAREER PATHWAYS
Past students have gone on to study medicine, veterinary science, physiotherapy and related courses; others have opted for natural sciences or zoology. Since Biology is a facilitating subject, it is well regarded by top universities as part of an applicant's portfolio for a degree in any subject.
COURSE CONTENT
Students will be studying the Edexcel Biology A syllabus.
Year 12
The first year covers topics such as cardiovascular disease and the genetics of cystic fibrosis. Biochemical structures of macromolecules and cell ultrastructure provide a firm foundation from which to progress into the second year of the course. Mammalian reproduction and genetic diversity are studied in the latter part of the year with a focus on the cell cycle and cancer development, as well as natural selection and drug trials.
Year 13
Students use their knowledge from the first year and apply it to forensic techniques used to determine time of death as well as immunology with a focus on the pathologies of HIV and TB. Photosynthesis and evolution are explored and a two day trip to a Field Studies Council Centre further develops the students' ecological skills. Respiration and muscle structure and function are covered in detail and the structure of the brain and nervous system control is also studied, along with the implications behind genetic modification and visual development.
Offering a context based approach, students learn about these topics by directly relating it to real-world scenarios.
ASSESSMENT
The course is assessed across three exams each worth 33.33% of the total A Level:
Paper 1: The Natural Environment and Species Survival
Paper 2: Energy, Exercise and Coordination
Paper 3: General and Practical Applications of Biology
Practical skills are developed through 18 core practicals which are assessed throughout the two years and culminate in a Practical Endorsement Certificate.
EXTRACURRICULAR OPPORTUNITIES
• Chance to conduct a personal research project at a Field Studies Council Fieldwork Centre
• University of London and University of Surrey summer schools
• Headstart taster courses
• International and Intermediate Biology Olympiad competitions
COURSE REQUIREMENTS
Minimum grade 7-7 in GCSE Combined Science or grade 7 in Biology as a separate science and a minimum grade 6 in Mathematics, as you must be confidently numerate in using Mathematics at Level 2 or above – 10% of the marks are for your mathematical skills.
DEPARTMENT PROMOTIONAL film