Art and Design
Mr R Hartley
Head of Department
The Team
| | |
| --- | --- |
| Miss S Cox | Teacher of Art and Photography |
| Mrs C Jones | Teacher of Art and Photography |
| Mrs J Kemp | Teacher of Art and Art Technician |
Introduction to the Department
The Art Department at St Peter's is a warm and welcoming environment, where all students are treated as individuals and given the opportunity to excel in their own right. Celebration of achievement is encouraged and Schemes of Work are designed to engage all ability levels.
Key Stage 3 Information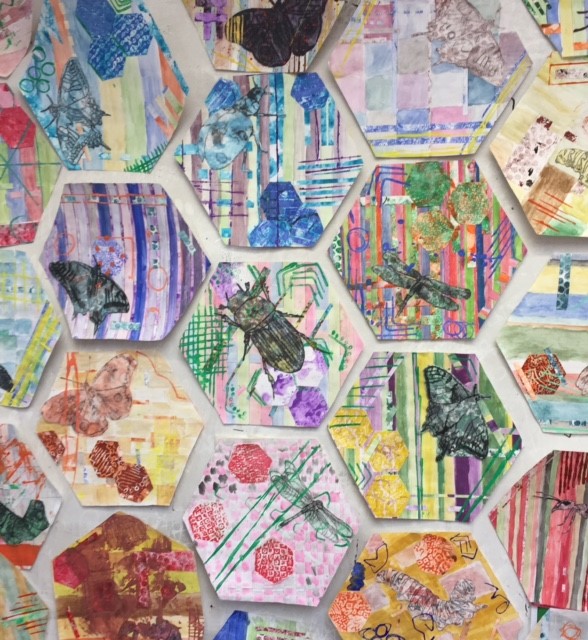 Students are given the opportunity to explore ideas, feelings and meanings to ensure that each child has the opportunity to realise their potential and make the most of their strengths. We provide an environment where students find the creative process enjoyable and rewarding, developing the capacity for creative thought and action. Students are encouraged to be innovative and creative, making personal responses, developing a language which allows them to express themselves in visual terms and communicate ideas. Students develop a respect for each other's ideas and opinions, and understand cultural change and differences. Opportunities are given for social skills and understanding through group projects and shared experiences. We aim to give students an insight into a better understanding of the world both locally and globally. Motor and perceptual skills are developed. Students recognise that images and artefacts can be a powerful and influential means towards people's thoughts, ideas and beliefs.
'Art will always be alive as one of the indispensable expressions of human experience and as an important means of communication'. Naum Gabo.
Key Stage 4 Information
GCSE Art and Design is delivered using the Eduqas exam board.
Students complete two units of work: Coursework (60%) and an Externally Set Task (40%), both internally set and externally moderated.
We believe that all students should engage in a wide range of visual, tactile and sensory experiences which stimulate and encourage creative and imaginative responses. Students utilise a wide range of equipment, such as; paint, inks, pencils, charcoal, ceramics, pastels, found materials, computers, photography, rollers and printing inks. They use these materials to communicate what they see, feel and think. Students explore colour, line, tone, shape, form, texture, pattern and compositional design and combine these with a diverse range of techniques. They make informed judgements about their own work and the work of others, expressing their appreciation and understanding of a range of artists and craftspeople. They comprehend how and why humans respond to their immediate environment in diverse ways and use this knowledge to enrich, shape and inform their own outcomes.
Studying Art and Design will provide you with a solid background for a career in many different fields. Such as animator, architect, therapist, costume designer, engineer, illustrator, landscape designer, sign writer, author and film director to name but a few.