Two St Peter's students meet HRH the Earl of Wessex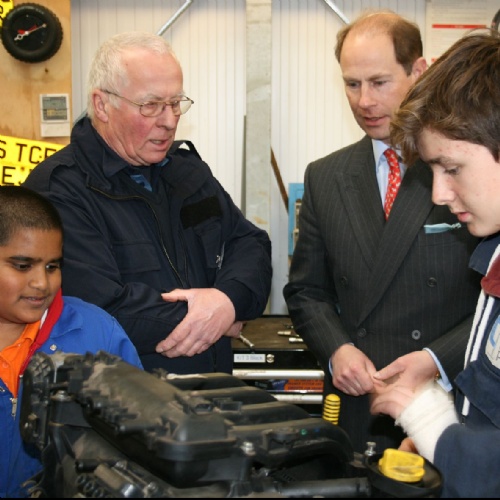 On Thursday 23rd February 2017, St Peter's students participating in the GASP Motor Project were able to show their work and discuss their participation in the project with HRH the Earl of Wessex.
Year 8 students participate in the project for a variety of reasons: interest in motor mechanics, learning needs which mean they thrive in a practical learning environment, boosting self-esteem and improving social skills.
The students on this rotation, Emmanuel and George, had a lovely conversation with the Earl as they showed him their work on an engine and explained what they had learned through the project.
For more information about the GASP project, please visit: https://www.facebook.com/GASPmotorproject