2023 A Level Success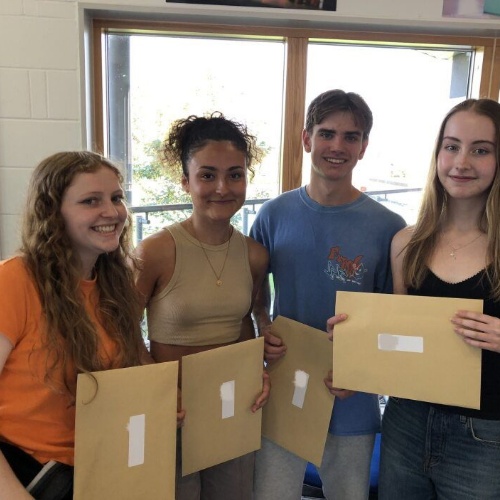 Congratulations to all of our Year 13 students!
We are delighted to congratulate our Year 13 students for this year. We are incredibly proud of all they achieved, especially considering that this was the first round of public examinations this group had ever sat due to the pandemic. They showed perseverance and resilience across the two years of their A Level and BTEC studies.
As the government announced, schools have seen a return to pre-pandemic results in 2019. We are pleased to say we have slightly increased our attainment from 2019. Our final grades were as follows:
45% A*-A
73% A*-B
90% A*-C
46% of our students are going on to Russell Group Universities from those that applied.
Mr Miller said "I am so proud of all our students, for everything they have achieved over the last two years and the fantastic outcomes they are celebrating today. It was a joy to share their good news with both students and parents and confirm all the exciting destinations they are headed for. The students worked incredibly hard through, what has been, a tough four years for them and it has paid off with results to be proud of. I'd like to pay tribute to our staff who have worked relentlessly to support our young people and nurture them through this part of their journey: a true team effort – well done to all. Thanks as well to all our parents/carers who play such an important part in the two years of Sixth form. Congratulations to all and we wish you all the best for the next phase."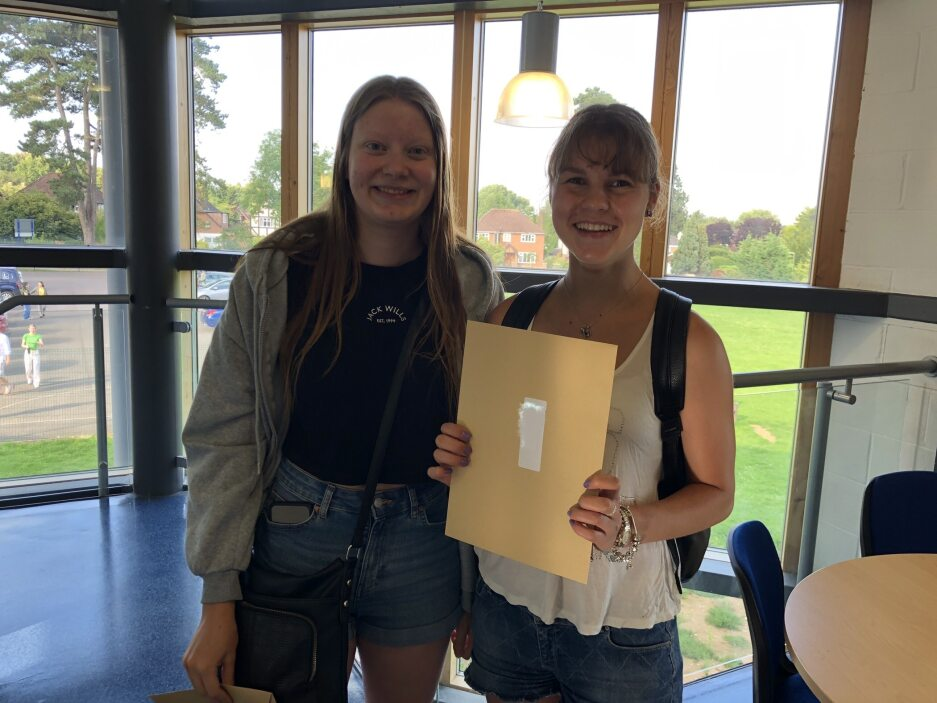 Congratulations especially goes to:
Alex, Sofia, James , Jonny, Josephine, Leah, Matthew , Melani, Thomas and Will who all achieved at least 3 A*s across their qualifications
James, Josephine, Thomas, Melani and Jonny who all achieved their offers to study at the University of Cambridge
Amy C, Eleanor B and Matthew N who are going to study Medicine at their respective universities
Kitty, Dani, Amy G, Anais-Louise, Charlotte, Anna, Sophie I, Gabriela, Grace, Jack, Hannah, Jane, Joshua, Kate, Lauren, Lily, Louise, Ned, Matthew I, Max, Noah, Oscar, Sam, Sophie L and Tara should also be very proud of their excellent results
Well done to all students and we wish you luck in your next steps. Whilst the strong majority of our students are going off to university, we would also like to wish our students luck who are travelling, completing ski seasons in Canada, working and searching for degree apprenticeships.
Thank you to all the staff and parents/carers who have supported the students on their journey.
Good luck class of 2023!