'Awesome' bronze for St Peter's boys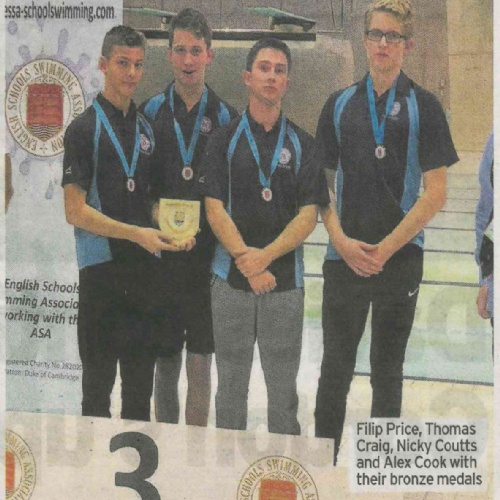 Congratulations to Filip, Thomas, Nicky and Alex who came third in the boys' freestyle relay team (Year 10) at the National English Secondary School Association Swimming Championships.
Having bettered 170 team to qualify, the team scooped a bronze medal and managed to also beat fellow RGS and regular winners Plymouth College.
Mr Miller, Headteacher said "Congratulations to the team for their awesome achievement in the national freestyle. To perform at this level takes an immense amount of training and commitment and we are very proud of them all. I would like to thank their families too for their unrelenting support and enthusiasm. The boys are great role models and wonderful ambassadors for their sport and school."