Success for St Peter's at English Schools U18 Chess Championships!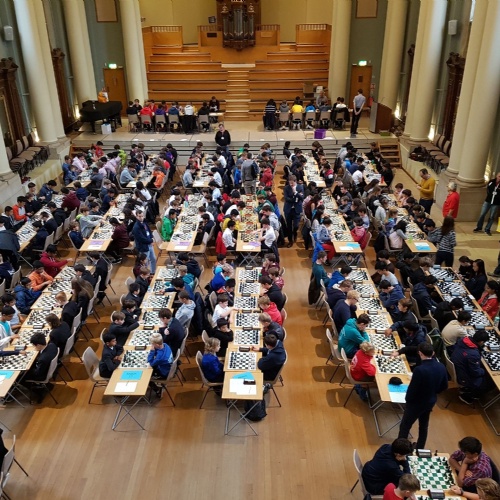 Last Sunday, St Peter's Chess Team went to Eton College to compete against the top fifty chess teams from schools across England. Although St Peter's has an active chess club, this was the first national competition that the school had entered.
The first round was challenging! Lots to learn for their first tournament. But round two was quite different! The team returned with renewed determination and focus and won two and drew one of the next four matches. When the final standings were calculated, St Peter's finished in equal 34th place - an outstanding performance for a first competitive appearance. The competition was won by RGS Guildford, who narrowly beat the invited Irish Champions Team from Gonzaga College, Dublin.
Congratulations to everyone on the team for a very impressive performance! St Peter's Team: Adam, Sam, Sam, Charlie, Tom, Thomas and Callum.
The next competition will be after school in November at RGS in Guildford. St Peter's would like to enter two teams into this local competition and we are looking for more players from Years 7 to 11 in particular. If you enjoy playing chess, or are keen to learn, come along to chess club in the library on Monday lunchtimes. Test your chess skills at www.chess.com.
Article from Mrs C Thompson