GCSE Success 2016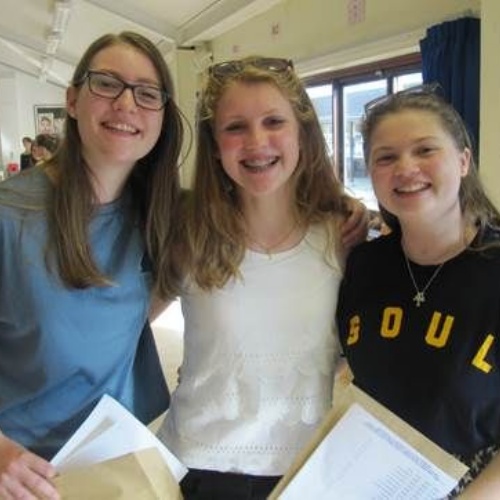 The St Peter's dining hall was resounding with cheers of delight as students opened their GCSE results this morning.
The hard work and dedication of both students and staff paid off as everyone celebrated really excellent results. We are delighted that 83% of students gained 5 GCSE's including Maths and English and 45% of all entries were A* or A.
This is a fantastic outcome and will open many doors for their future education. This year group were a particularly hard working and enthusiastic cohort and it has been a privilege to see them grow and flourish over the last five years. The grades they have achieved are proof to future years that excellent attendance, hard work and strong parental support really do pay off.
Nearly a third of the 177 Year 11 students got eight or more A* or A grades. Of particular note are Non (13 A*/A), Antonia , Farah , Charles , Joasia and Cara (12 A*/A).
Mr Miller said "On behalf of the school we'd like to say congratulations to these and all our students who achieved their goals this year and we look forward to celebrating their future success."