Ensuring quality and providing impartial careers advice
SATRO EDUCATION PROVIDER AWARD
On Wednesday 27th September, Mrs Thompson was presented with the SATRO Education Provider Award at the STEMX Awards 2017 event held at The Living Planet Centre in Woking, recognising the work St Peter's does to inspire and encourage young people in STEM (Science, Technology, Engineering & Maths) careers.
SATRO is an educational charity providing opportunities for young people to experience all aspects of the working world particularly in Science, Technology, Engineering and Maths, fuelling their passion and enthusiasm for their future careers. The STEMX Awards celebrate the learning accomplishment of local young people in the world of STEM and alongside this, recognise the significant contribution made by educators, employers and volunteers, towards this achievement.
Ofsted Inspection of Careers Provision at St Peter's
In February 2013, during our whole school Ofsted inspection, St Peter's Careers Department was visited by the lead inspector. She required evidence of appropriate leadership and management of careers, the quality and range of careers provision and whether evaluation plays a central role in developing future provision. Her report summarised…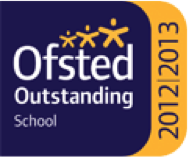 "Students are extremely well prepared for the next stage in their education, or for employment, because their basic skills in English and Mathematics are very well developed. They also benefit, in all year groups, from exceptionally strong advice and guidance about future education and career pathways. As a result, virtually everyone proceeds to higher education or employment."
St Peter's is re-accredited with the Investor in Careers Award!
On Friday 15th April 2016, an external registered assessor inspected the school's careers and employability provision, and re-accredited us with the Investor in Careers quality award.
The assessor commented, "It was a pleasure to meet with so many committed staff and students. I really enjoyed my day and came away feeling heartened to see so much passion and good practice."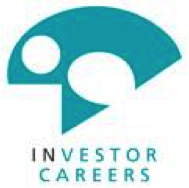 "The comprehensive range of documentary evidence presented in the portfolio, together with observations and discussions with staff and students, demonstrated that the Investor in Careers standard is being maintained."
Thank you to our whole school community who helped us to achieve this, to our students, staff, parents, local businesses and organisations, Guildford Rotary, Surrey SATRO, our mentors, friends and family of staff, and all our partnership organisations (local colleges and universities) who provide additional resources and activities.
If any member of the school community would like more information about our Investor in Careers accreditation, please contact Mrs Thompson at: cthompson@st-peters.surrey.sch.uk.
UK Career Development Award
In November 2013, St Peter's won a UK Career Development Award for Best Practice in Engaging Employers in Career Development. The award was based on our Key Stage 4 Work Related Learning Programme. Mrs Thompson attended the award ceremony in Stratford-upon-Avon. Further details are available here: http://www.thecdi.net/2013-Winning-Entries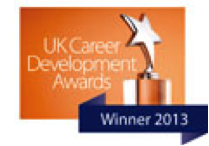 St Peter's is a Best Practice, Case Study School
St Peter's has been invited by Careers England to become a case study school of best practice in careers provision in the country, based on our Key Stage 4 Work Related Learning Programme. Further details are available here:
http://www.careersengland.org.uk/careersguidance.php?page=casestudies
Impartial Careers Advice/Qualified Careers Staff
Careers Guidance is provided at St Peter's by Mrs Thompson who has a level 6 qualification in Careers Education and Guidance, is a member of the Career Development Institute and is on the National Register of Careers Development Professionals which has a strict code of ethics.
Guidance is also provided from independent and external sources including a wide range of local employers, organisations, alumni, local training providers and mentors.