Diocese and Deanery
Bishop Richard Moth was appointed by the Holy Father as the fifth Bishop of Arundel & Brighton. He was installed as Bishop on 28th May 2015 at Arundel Cathedral in the presence of the clergy and people of the Diocese.
We are delighted that Bishop Richard has visited St Peter's several times since being appointed to preside over the school Feast Day Mass in July and as our guest of honour at the Presentation Awards Evening in September.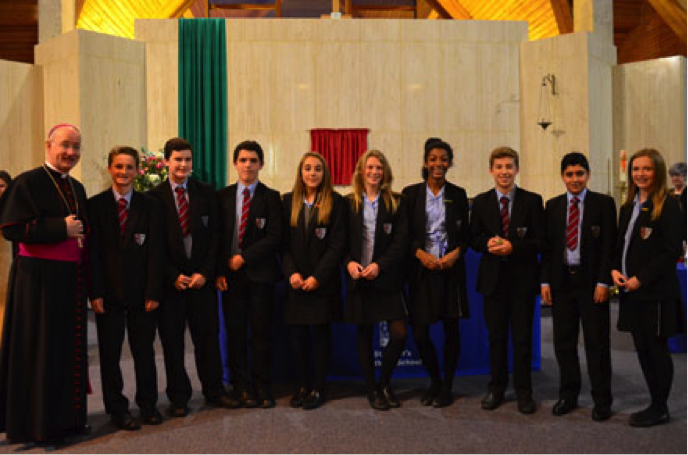 Family of schools
St Peter's is the secondary school for the Catholic deanery of Guildford. There are a family of schools that make up the Catholic provision in the deanery. The primary partners are St Cuthbert Mayne in Cranleigh, St Edmund's in Godalming, St Joseph's in Rydes Hill and St Thomas of Canterbury in Merrow. Together they provide a Catholic education from 4 to 18.
The deanery is made up of the following parishes:
St Pius X, Merrow
St Joseph's, Guildford
St Mary's, Rydes Hill, Guildford
St Edmund King & Martyr, Godalming
Christ the Redeemer of Mankind, Cranleigh
St Thomas More, Bramley
The Holy Angels, Ash
Our Lady of Lourdes, Haslemere
St Edward's, Sutton Park
The deanery schools are an important part of the Church in Guildford and there are close relationships between the schools and the parishes.