Surrey Netball Finals News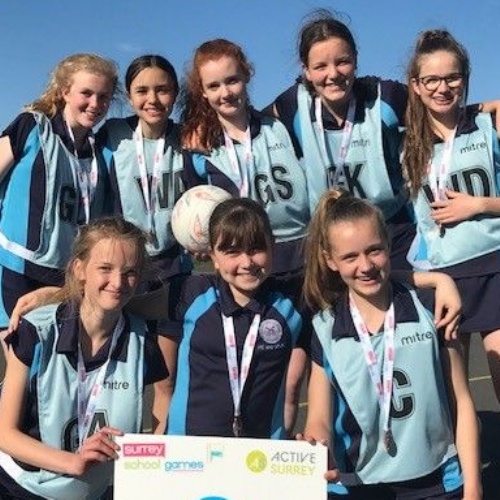 Please congratulate the year 8A netball team for reaching the County Finals.
The girls won their pool in the finals but got knocked out by Gordons School to finish third in Surrey. Our girls won the 'Values Award' for demonstrating respect, teamwork and passion throughout the tournament!