Media Studies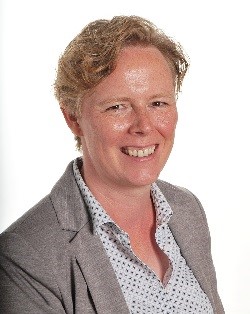 Miss C Taylor
Acting Head of Media Studies
THE TEAM
| | |
| --- | --- |
| Mr P Bates | Head of Computing |
| Mrs H Holland | Mrs H Holland |
INTRODUCTION TO THE DEPARTMENT
In the Media Studies Department, we aim to introduce students to new practical and creative skills in media production. We equip them with knowledge of the technical elements involved in producing their own media products, as well as an understanding of the theoretical concepts underpinning the production and reception of media texts.
WHY STUDY MEDIA STUDIES?
Media students are interested in how and why the media is so influential and dominant in our culture. In a world that is increasingly reliant on technology – and media technology in particular – it is essential for young people to be equipped with the theoretical and analytical tools both to understand how the media industry works, and to skill up and participate in the 'dialogue' by creating their own products and distributing them to real audiences.
FUTURE ACADEMIC AND CAREER PATHWAYS
Media Studies as a subject works well alongside Theatre Studies, IT, English, Sociology or Music. Many students choose to study a media related subject at university, and some former students are currently employed in production and post-production companies.
COURSE CONTENT
Students will be studying the OCR syllabus.
During the two years of the course, you will study various aspects of media, including:
Contemporary news in the UK (newspapers and online news websites)
Media language and representation in magazines, advertising and music videos
Media industries and audiences in radio, video games and film
Long-form television drama (both English and non-English dramas)
While the Media Theoretical Framework underpins all of the various principles and concepts studied, to provide students with the opportunity to develop their knowledge and understanding, there are plenty of practical activities and projects which allow students to improve their creative IT skills.
ASSESSMENT
Paper 1: Media Messages, written exam, 2 hours, 70 marks,
35% of A Level. You will be examined on your knowledge and understanding of topics 1 and 2 above.
Paper 2: Evolving Media, written exam, 2 hours, 70 marks, 35% of A Level. You will be examined on your knowledge and understanding of topics 3 and 4 above.
Non-examination Assessment: Approximately 30 hours, 60 marks, 30% of A Level. You will use your knowledge and skills to create a cross-media product in response to a brief set by the exam board. This will include a website and one of the following: a music video, a TV show opening sequence or a radio show opening sequence.
EXTRACURRICULAR OPPORTUNITIES
• Cinema screenings
• Oscar awards
• BFI study days
• BBC newsroom
COURSE REQUIREMENTS
Grade 5 in both GCSE English Language and English Literature.