German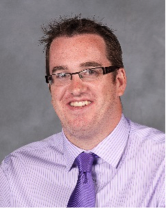 Mr J Hulland
Head of Modern Foreign Languages
THE TEAM
| | |
| --- | --- |
| Mrs G Scherer | Second in Department |
INTRODUCTION TO THE DEPARTMENT
As a department, we believe that learning another language is invaluable and that it can help individuals to broaden their horizons, understand more about the world they live in and appreciate the differences in our cultures. We aim to build on transferable language skills that students may have acquired at Key Stage 2 and develop them through Key Stages 3 and 4 so that they are confident expressing themselves in spoken and written work and are able to infer meaning from texts they have read or spoken German they have heard.
WHY STUDY GERMAN?
Whatever plans you may have for the future, knowledge of German will increase your options. German is a leading language of Science, Literature, Art, Philosophy and History.
FUTURE ACADEMIC AND CAREER PATHWAYS
Germany is the world's third strongest economy and more than 100 million people speak German as their first language in Europe. Knowledge of German will increase your employment opportunities in business and banking, science and research, media and communication. If you want to be a real player in the 21st century, learning German will give you the edge you need. German A Level will open doors for you as universities regard German highly. Many courses incorporate a year abroad and German universities are well-established partners not only for linguists but for students taking degrees in Science, Engineering, Law and Politics. When you learn German, you acquire a range of important skills which can improve the quality of both your work and personal life.
COURSE CONTENT
Students will be studying the AQA syllabus.
In addition to studying German film and literature (taken from the exam specification) students will study a range of topics that explore social and political trends in German speaking society.
Year 12 topics include: the changing state of the family, the digital world, youth culture, festivals, art and cultural life in Berlin.
Year 13 topics include: immigration, racism, integration, Germany and the EU, youth and politics and German reunification.
ASSESSMENT
Paper 1: Listening/Reading/Writing, 2 hours and 30 minutes, 100 marks, 50% of A Level
Paper 2: Writing about one film and one book that you have studied, 2 hours, 80 marks, 20% of A Level
Paper 3: Oral exam: Discussion of topic card followed by discussion of independent research project, 21-23
minutes, 60 marks, 30% of A Level
EXTRACURRICULAR OPPORTUNITIES
• Taster sessions at University of Surrey
• Attend conference at the Royal Grammar School as a university taster
• Mary Glasgow wider reading magazine subscription
COURSE REQUIREMENTS
Minimum of a grade 6 in GCSE German.