German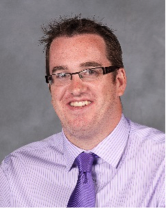 Mr J Hulland
Head of Modern Foreign Languages
The Team
| | |
| --- | --- |
| Mrs S Callaghan | Teacher of Modern Foreign Languages |
| Mrs G Scherer | Second in Department |
Introduction to the Department
As a department, we believe that learning another language is invaluable and that it can help individuals to broaden their horizons, understand more about the world they live in and appreciate the differences in our cultures. We aim to build on transferable language skills that students may have acquired at Key Stage 2 and develop them through Key Stages 3 and 4 so that they are confident expressing themselves in spoken and written work and are able to infer meaning from texts they have read or spoken German they have heard.
Key Stage 5 Information
Year 12
The course covers a wide range of aspects of German speaking society ranging from friendships and changing forms of family, the digital world including opportunities, challenges and influence on everyday life, youth culture including music, fashion and the power of advertisement, film and television. Further topics include traditions, customs and festivities in Germany, Austria and Switzerland in contrast or comparison to the past. A particular aspect are the arts and architecture in Berlin in the past and present. Students are encouraged to follow relevant news channels and other sources to obtain the most recent information regarding political, cultural and social developments.
The teaching material includes a text book which is recommended by the exam board (AQA) as well as online grammar websites and relevant articles from a variety of German newspapers and publications.
Also the course covers the study of a German film, cinematic techniques and their relevance for the interpretation and evaluation in an exam essay.
Year 13
The main aspects of the course in Year 13 are multiculturalism and aspects of political life in German-speaking society and foci are:
Migration (reasons, advantages and disadvantages for the society and economy as well as migration policies)
Integration (legal rights of migrants and refugees, public opinion, expectation and experiences)
Racism (origins, impact on the society and resistance)
Germany and the European Union (Germany's role in the EU, impact and chances as a member state and future developments)
Politics and young people (youth politics in Germany, influence of pressure groups, how do young people engage in politics)
Reunification (events and developments, desired and actual outcomes, new and old federal states and Germany's identity)
In Year 13 students will cover one literary text, narrative techniques and their relevance and interpretation in an exam essay.
The exam will consist of:
Paper 1 (Listening, reading and writing: 100 marks- 50% of A Level)
Paper 2 (Writing: including an essay on the book studied, 80 marks -20% of A Level)
Paper 3 (Speaking: including the discussion of an individual research project, 60 marks- 30% of A-Level)
Trips
We aim to plan a trip to Munich in Key Stage 5 depending on numbers.