Geography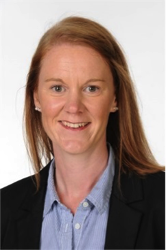 Mrs H Sanjuro
Head of Humanities
The Team
| | |
| --- | --- |
| Miss H Resa | Teacher of Geography |
| Mr P Watson | Head of Sixth Form/Assistant Headteacher |
An Introduction to Geography
In Geography, we help students to make sense of the world around them by exploring a wide range of geographical topics and themes. We hope that students will develop an understanding that, while many aspects of the natural and built environment are shaped by people, some aspects of nature are wild and uncontrollable. We encourage students to think critically about the interactions between people and the natural world and think creatively about how we can address problems facing the planet. We support students to develop a wide range of geographical skills.
Key Stage 5 Information
Students will study the Edexcel Geography syllabus.
In Year 12 there are two areas of study:
Dynamic Landscapes (which incorporates Tectonic Processes and Hazards and Coastal Landscapes and Change) and Dynamic Places (which incorporates Globalisation and Diverse Places).
In Year 13 there are two further areas of study:
Physical Systems and Sustainability (incorporating The Water Cycle and Water Insecurity, The Carbon Cycle and Energy Insecurity and Climate Change Futures) and Human Systems and Geopolitics (incorporating Superpowers and either Global Development and Connections or Migration, Identity and Sovereignty).
Students are required to undertake a minimum of four days of fieldwork as part of the course. Currently we undertake two day trips: one to West Wittering and another one within the local area. At the end of Year 12 there is a three day residential trip to Kent where students are specifically prepared for their Independent Investigation. All students complete an Independent Investigation during Year 13. Students are required to develop a question or issue for investigation; carry out primary data collection and write a report of approximately 3000-4000 words analysing the evidence and drawing conclusions.