French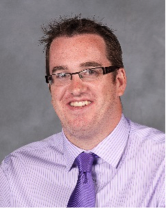 Mr J Hulland
Head of Modern Foreign Languages
The Team
| | |
| --- | --- |
| Mrs L Isaacs | Teacher of Modern Foreign Languages |
| Mrs M Mortimer | Teacher of Modern Foreign Languages |
| Mr M Prats-Belda | Teacher of Modern Foreign Languages |
| Mrs G Scherer | Second in Department |
Introduction to the Department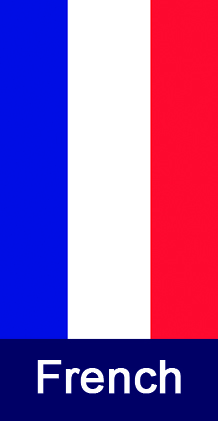 As a department, we believe that learning another language is invaluable and that it can help individuals to broaden their horizons, understand more about the world they live in and appreciate the differences in our cultures. We aim to build on transferable language skills that students may have acquired at Key Stage 2 and develop them through Key Stages 3 and 4 so that they are confident expressing themselves in spoken and written work and are able to infer meaning from texts they have read or spoken French they have heard.
Key Stage 3 Information
In Year 7, all students will study French. As the year progresses, the year group will have the opportunity to try taster sessions in Spanish and German, and will add a second language in Year 8 (in addition to the French). Our students will learn to use and adapt key grammatical skills that will enable them to converse in the target language using different time frames and be able to express personal opinions with confidence. They will develop a wide range of vocabulary on topics such as health, education, free time and leisure activities. They will appreciate the cultural differences that exist in the world and have opportunities to experience first-hand what life is like in France, should they wish to participate in one of our educational trips.
Key Stage 4 Information
Students continuing with French at GCSE level will continue to develop their understanding of the key grammatical terms and structures, and will broaden their vocabulary from Key Stage 3 with regular vocabulary tests. Students will become more independent in their use of the language with role plays and photo descriptions forming a large part of the oral examination and when writing, students will be required to translate both ways, in to French and English.
Trips:
There are opportunities for students to practice their French skills in authentic situations at all key stages. In Year 9, there is a 4 night residential at an activity centre in Normandy, where students converse with animateurs (activity leaders) in the target language. In Year 10, our GCSE students have the opportunity to stay with a French family for a week as part of our exchange programme. Our link school is St Martin de France located in Pontoise, on the outskirts of Paris. Finally, in Year 12 and 13 there is the chance to do some work experience (independently/travelling alone or in small groups) or alternatively visit the French capital, Paris for 3-4 nights. Students use this time to find out more about an area of French culture that they are interested in and can use this to prepare for the end of year oral exam.