Economics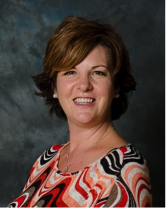 Mrs C Thomas
Head of Department and BTEC Quality Nominee
The Team
| | |
| --- | --- |
| Mr M Ebenezer | Teacher of Economics |
| Mrs C Nwana | Teacher of Economics |
Introduction to the Department
Economics provides you with the knowledge and insight necessary to understand the impact of developments in business, society and the world economy. It also enables you to understand the decisions of households, firms and governments. Economics offers a way of thinking about the world that enables us to make the best of what we have.
As it is a social science, Economics is closely related to other subjects such as Sociology, History, Business Studies, Geography and Politics. Studying Economics opens the door to many fields, as illustrated by the many courses that past Economics students have gone on to study at university including business economics, international relations and politics, accounting and finance, marketing management, fashion buying and merchandising, business management, law with business studies, and international hospitality management.
Key Stage 5 Information
A wide range of economic topics will be studied. These are split into four themes covered over the two year course. They include aspects such as an introduction to markets and market failure, the UK economy - performance and policies, business behaviour and the labour market. The final theme - a global perspective, focuses on macroeconomic concepts such as international economics, poverty and inequality, emerging and developing economies and the financial sector.
Trips:
RGS Economics Speakers Day (summer term)
Tutor 2 You Flying Start Conference