Drama and Theatre Studies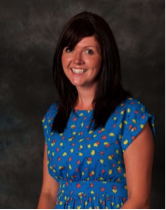 Mrs J Hulland
Head of Drama
The Team
| | |
| --- | --- |
| Mrs H Holland | Head of Year |
Introduction to the Department
Drama at St Peter's involves an array of exciting playwrights and styles of performance, and students learn in Drama to work creatively and innovatively with others. They learn how meaning is communicated onstage through a wide variety of theatrical techniques, they work together to create new theatre and they are able to appreciate and analyse their own and others' performances. Drama builds presence, confidence and assurance in our students, and equips them with a clear understanding of how voice, movement and facial expression can be used to best effect.
Key Stage 5 Information
During Key Stage 5, students follow the Edexcel GCE Drama specification.
For Component 1, students devise an entirely new play, using a key extract from a performance text and a theatre practitioner as stimuli. They complete a portfolio documenting their creative process (this can be written or can take the form of audio or audio-visual recordings) and are assessed on the portfolio and their final performance.
For Component 2, students perform for a visiting examiner in both a group performance of one key extract from a play and in a monologue or duologue performance from one key extract from a different performance text. The assessment of this unit is entirely practical.
For Component 3, a written exam, students study 'That Face' by Polly Stenham through practical work, focusing on how the text can be realised onstage for performance. They study 'Woyzeck' by Georg Buchner through practical work, focusing on how this text could be re-imagined for a contemporary audience, and they see a range of live theatre productions, choosing one to evaluate in the written exam.
The course provides a balance across a wide range of learning activities, with students learning to explore plays, create theatre, perform skilfully, analyse live theatre and critically evaluate all these elements. The course hones students' analytical and creative skills and gives them a thorough understanding of drama and theatre as well as giving them advanced communicative skills.