April 2016 - Investor in Careers Award Re-accreditation
St Peter's is re-accredited with the Investor in Careers Award!
On Friday 15th April 2016, an external registered assessor inspected the school's careers and employability provision, and re-accredited us with the Investor in Careers quality award.
The assessor commented, "It was a pleasure to meet with so many committed staff and students. I really enjoyed my day and came away feeling heartened to see so much passion and good practice."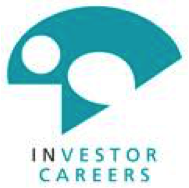 "The comprehensive range of documentary evidence presented in the portfolio, together with observations and discussions with staff and students, demonstrated that the Investor in Careers standard is being maintained."
Thank you to our whole school community who helped us to achieve this, to our students, staff, parents, local businesses and organisations, Guildford Rotary, Surrey SATRO, our mentors, friends and family of staff, and all our partnership organisations (local colleges and universities) who provide additional resources and activities.
If any member of the school community would like more information about our Investor in Careers accreditation, please contact Mrs Thompson at: cthompson@st-peters.surrey.sch.uk.